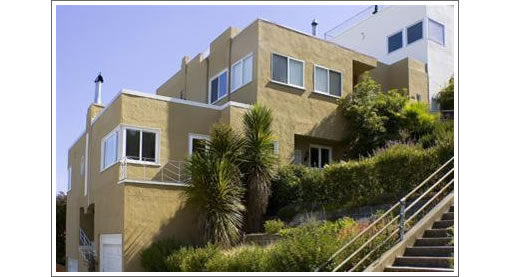 A tipster directs our attention to the listing for 741 Noe, a two bedroom "Tales-of-the-Cityesque" condo "on Eureka Valley's famed Liberty Street Stairs" that could "make Armistead Maupin green w/ envy!" It's part of a two bedroom condo association along with 494 Liberty (which according to our tipster "recently sold for $1,315,000 after being listed at $1,085,000"). Oh, and apparently the two units "were bought as TIC's on 7/15/2004 for $1,141,500 total."
And then there's the last paragraph of the tip: "I'm a homeowner who has owned for quite a while and although I like to see properties appreciate, I would prefer it to be less crazy. I can never never afford to move unless I move out of the city." Oh, the irony (and only in San Francisco).
UPDATE (9/7): Closed escrow on 8/20/07 for $1,057,000 (6.9% over asking).
∙ Listing: 741 Noe Street (2/1) – $989,000 [MLS]