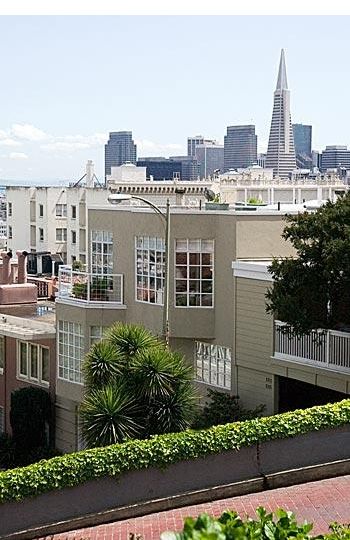 There is at least one thing you can be sure of this holiday weekend, a non-stop processional of cars down the "
world famous crooked street
." As such, we are naturally drawn to the listing for
1057 Lombard
, a two-bedroom, two-bath condominium that's located smack-dab in the middle of the block, has been on the market for almost five months, and was reduced by $100,000 about 45 days ago. And perhaps that's a hint, but we can't help but wonder,
is a "crooked street" address a boon or a bust?
Update (9/5):
As Dan
notes in the comments
, the price has been reduced another $200,000 (now listed at $1,650,000).
∙
Lombard Street (San Francisco)
[Wikipedia]
∙ Listing:
1057 Lombard (2/2) – $1,850,000
[McGuire]