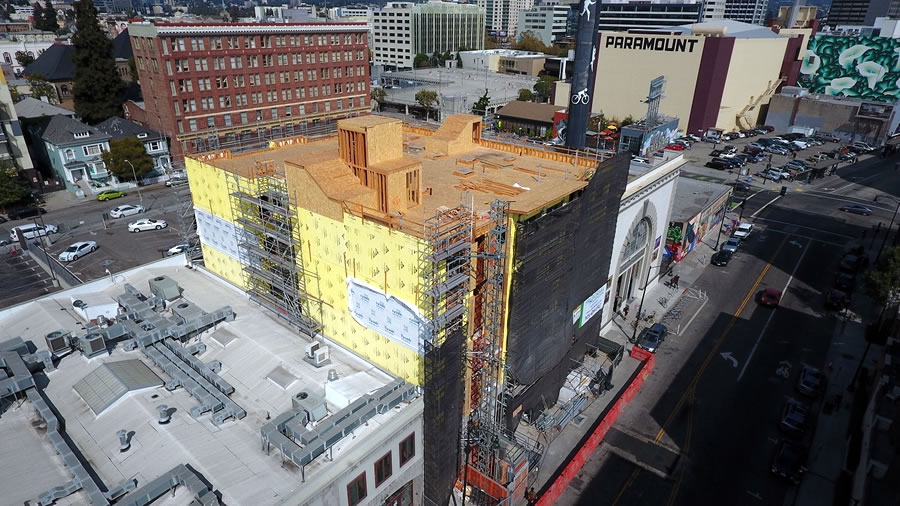 Slated to be completed in December, the 25-unit building under construction at 528 Thomas L. Berkley Way, adjacent to the Great Western Power Company gym in Oakland's Uptown District, is now on the market for $17 million.
That's $680,000 per unit or roughly $792 per square foot at asking.
And according to the offering memorandum for the building which is now making the rounds, the rents for the project are being projected at $4 per square foot, or $3,400 a month for an 860-square-foot unit with a bedroom and den (not including another $100 per month for parking in one of the development's 22 parking spaces).
As we reported earlier this year, while rents in San Francisco have slipped, East Bay rents have climbed, a trend which shouldn't have caught any plugged-in readers by surprise.