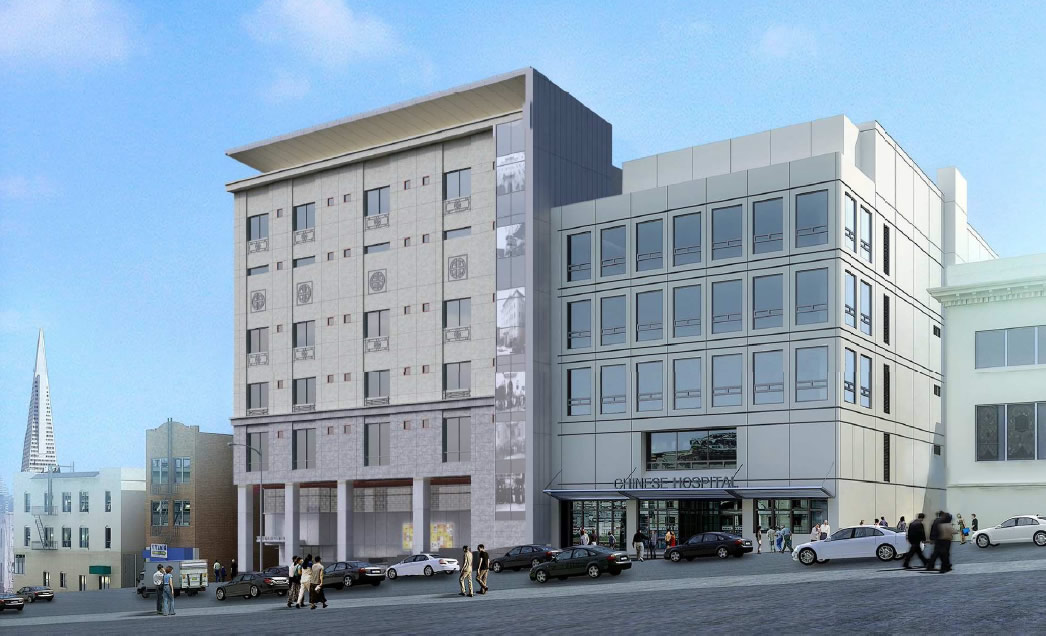 With the birthplace of Bruce Lee having been demolished and construction of the new Chinese Hospital at 835 Jackson Street underway, the designs for the new hospital's façade and alleyway have been "enhanced" to be a bit more hospitable.
The north elevation includes revisions to the terraces to add more planters, remove stairs, and add natural stone pavers. Low-relief medallions designed with Chinese iconography have been added at the 3rd, 4th, 5th, and 6th floors. The stair glazing on the north elevation has been revised to incorporate silkscreen historic images of the old hospital.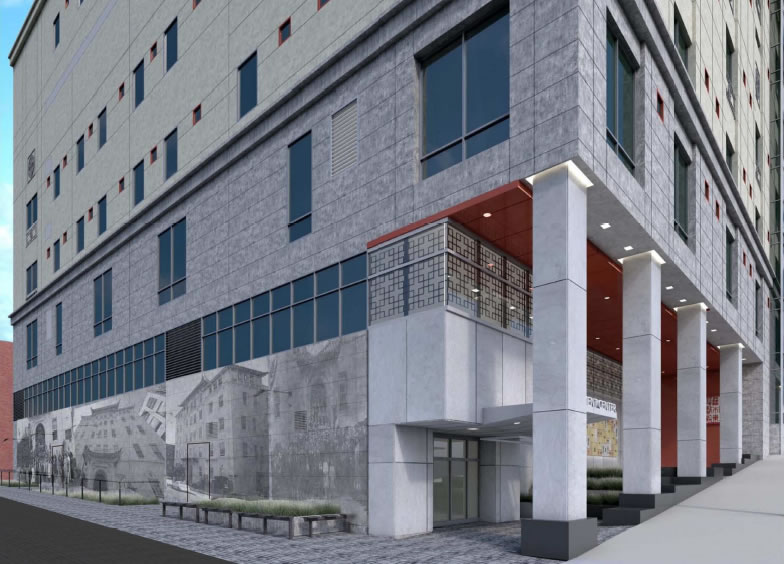 James Alley has been enhanced to include pavement matching the terrace pavers, planters along the alley, bicycle rails and seating. Additional lighting has been incorporated to allow use of the alley in the evening. Along the east elevation, an art mural has been incorporated covering the entire length of the wall. The mural will cover and mask all doors and louvers.
The new Chinese Hospital is now slated to open in 2017, at which point the current hospital at 845 Jackson Street will be remodeled into a Medical Office Building and Outpatient Center.