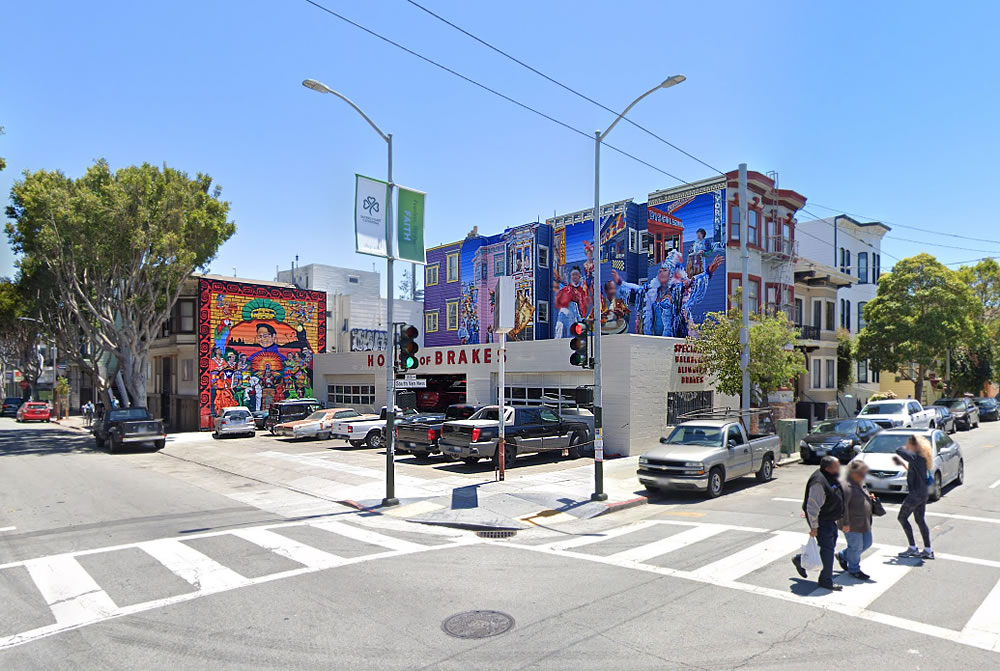 As we first revealed earlier this year, the single-story House of Brakes building/garage on the southeast corner of 24th Street and South Van Ness, a rather nondescript concrete structure above which the iconic Carnaval (a.k.a. Golden Dreams of the Mission) mural was painted and subsequently restored on the building behind, was on the market with a $1.65 million price tag.
As we also noted at the time, the prominent corner site in the middle of the Calle 24 Latino Cultural District is zoned for development up to 55 feet in height, not including any bonuses, sight lines to mural(s) aren't currently protected, and the existing lease for the House of Brakes building is set to expire in November.
And as a plugged-in tipster adds, the sale of the House of Brakes building and corner parcel at 3195 24th Street appears to have closed escrow with a contract price of $1.395 million. We'll keep you posted and plugged-in.