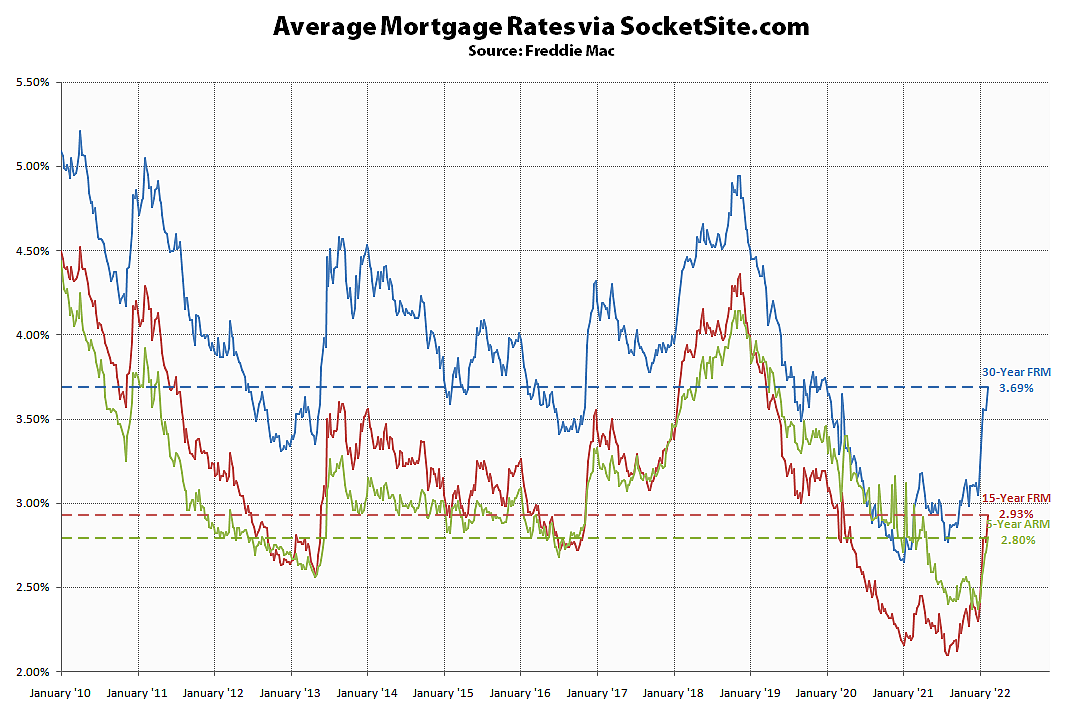 The average rate for a benchmark 30-year mortgage jumped 14 basis points (0.14 percentage points) over the past week to 3.69 percent, which is nearly a full percentage point (96 basis points) higher than at the same time last year and the highest average rate since January 2, 2020.
At the same time, the Fed has affirmed its intention to start raising rates and soon, with bond traders now expecting a half-point increase next month and a total of six, if not seven, quarter point increases by the end of the year, which should translate into even higher mortgage rates, less purchasing power for buyers, and downward pressure on home values, none of which should catch any plugged-in readers by surprise.
And yes, the aforementioned 3.69 percent average rate for a 30-year mortgage was measured prior to this morning's consumer price index (CPI) reading and the yield on the 10-year treasury, which is the foundation for the 30-year mortgage rate, has since ticked up another 10 basis points to its highest mark since August of 2019.