Owned by the owners and operators of the adjacent Il Pirata Bar & Restaurant on 16th Street, the derelict 2-story Potrero Hill home at 312 Utah Street, which had been boarded up for a decade, was sold for $1,060,000 in March of 2018 and then demolished by way of an emergency permit that July.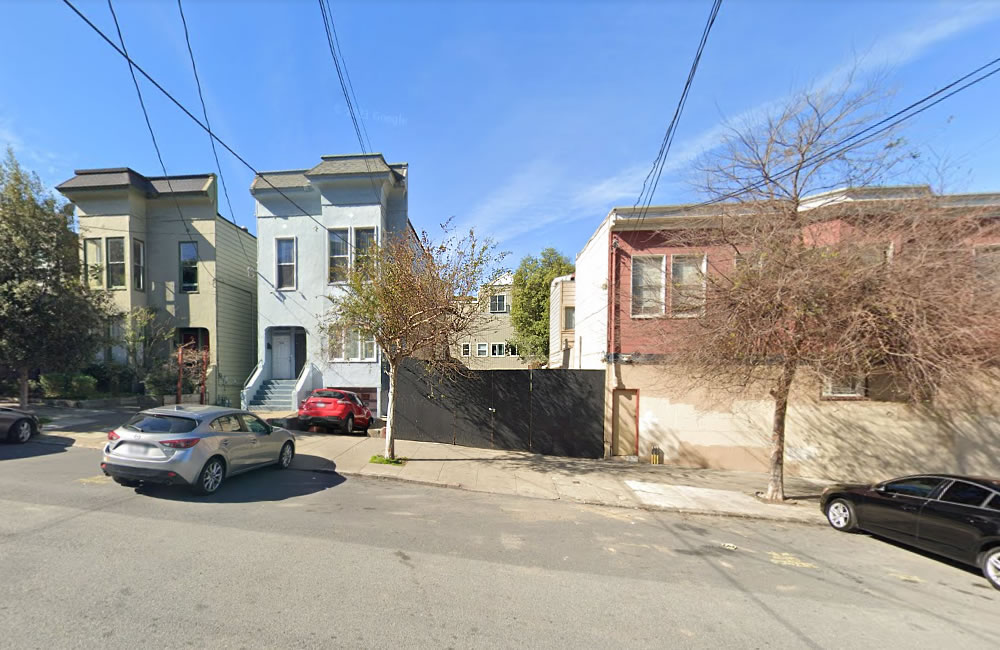 Plans for a four-story, three-unit building to rise on the 312 Utah Street parcel were subsequently drawn.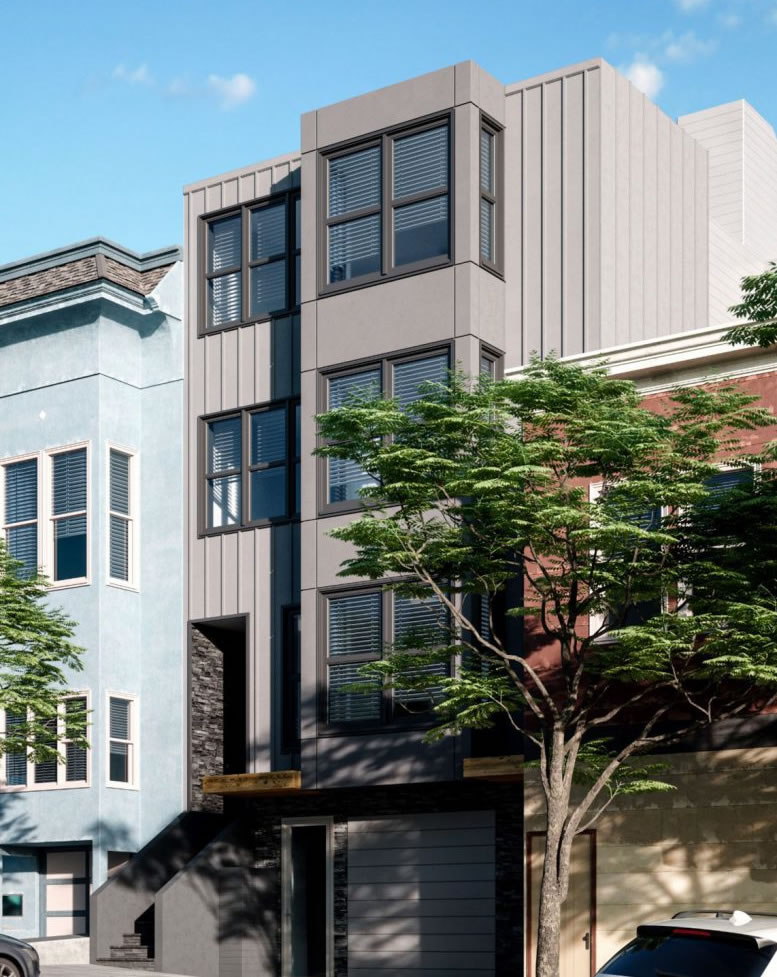 But the owners of Il Pirata, who sold the parcel, have challenged the proposed plans by way of a requested Discretionary Review (DR).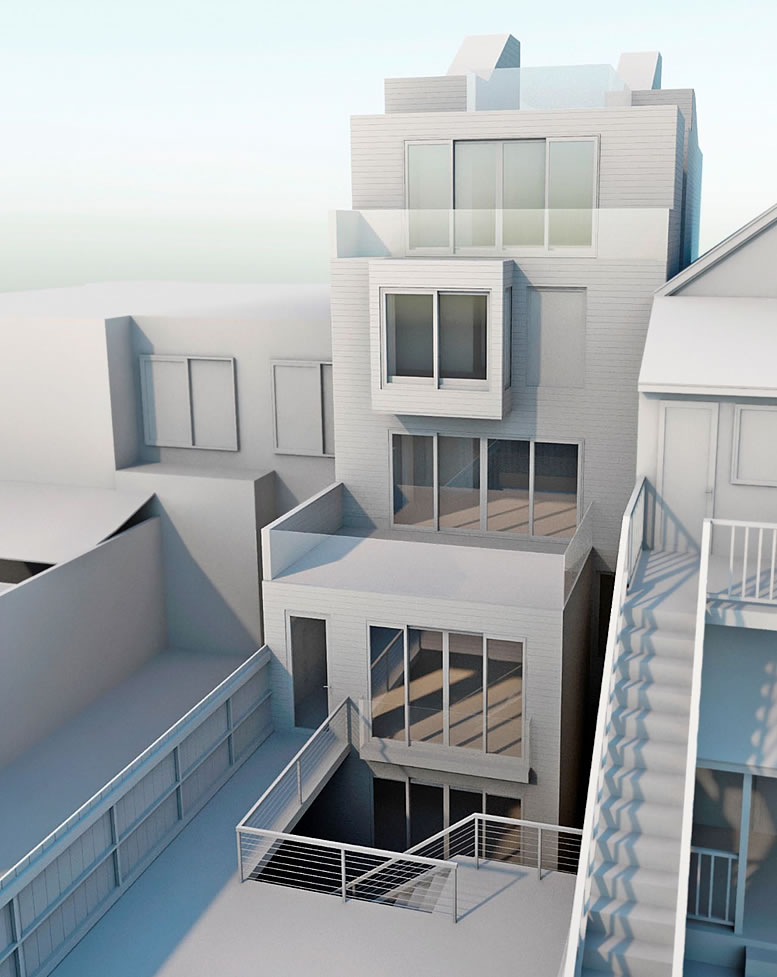 Concerned that the proposed project "will impact the privacy of the patrons of [Il Pirata]," as the project's proposed second and fourth floor decks overlook Il Pirata's outdoor patios, and that the proposed separation between new and existing buildings is not enough to mitigate any potential noise transmission from Il Pirata's "Massive Sound System" to the new building, the owners of Il Pirata are seeking a 5-foot setback of the decks from Il Pirata's property line, the construction of 6-foot solid walls along the northern edge of the new building's decks, and the installation of additional sound insulation and baffling measures, beyond what was already specified with the neighbor in mind, in the space between the buildings.
While objecting to the objections, the project sponsor has agreed to the 5-foot setback of the decks, along with the installation of five-foot-tall privacy screens to "protect the privacy" of the patrons on Il Pirata's patios. And in the words of Planning with respect to the request for additional noise insulation:
"Noise emanating from [Il Pirata] that exceeds acceptable levels should be their responsibility to abate. It is also incumbent on the project sponsor to design a building that accounts for the noise levels and abates them with sound mitigation measures, but that is not the responsibility nor role of the Planning Department to regulate, monitor, or enforce."
And with that in mind, San Francisco's Planning Department is recommending the proposed infill development at 312 Utah Street be approved as proposed, but with the 5-foot setback for the two decks and screening as offered.