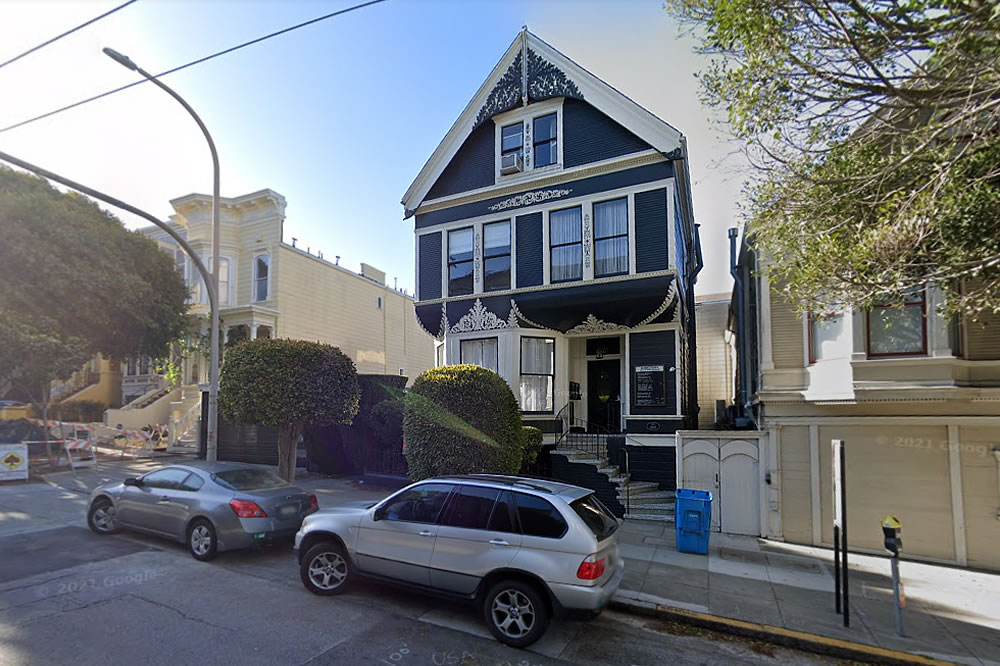 Legally converted from a residential building into psychiatrist offices back in the 70s, plans to re-convert the 3,500-square-foot Pac Heights building at 2477 Washington Street back into two residences, with a 448-square-foot, one-bedroom and one-car garage on the ground floor and a 2,195-square-foot, four-bedroom home above, have been drawn. And as designed by Jensen Architects, a new two-unit building would be constructed where the existing two-car garage and office addition were built on the 2471-2477 Washington Street lot as well.
The new 40-foot-tall building would yield a 1,954-square-foot, three-bedroom condo; a 2,661-square-foot, four-bedroom condo; two roof decks; and a ground floor garage for two cars, with a landscaped mews between the two buildings and a turntable for access to the development's three parking spots.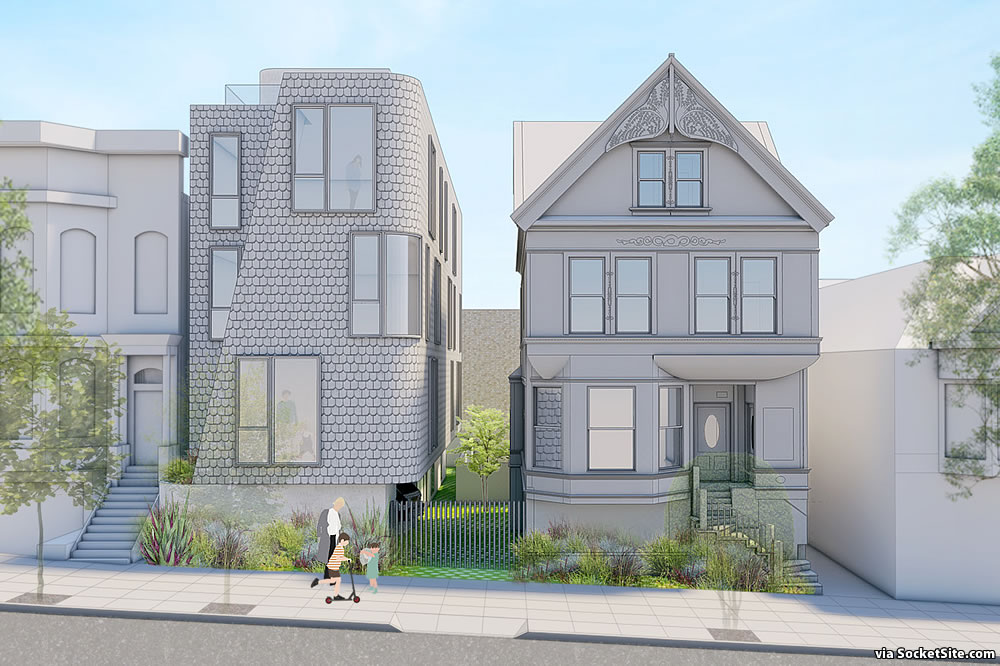 And yes, an existing street tree would need to be removed to make way for the relocated, smaller curb cut but a new "site-appropriate" street tree would be planted in front of the current garage.