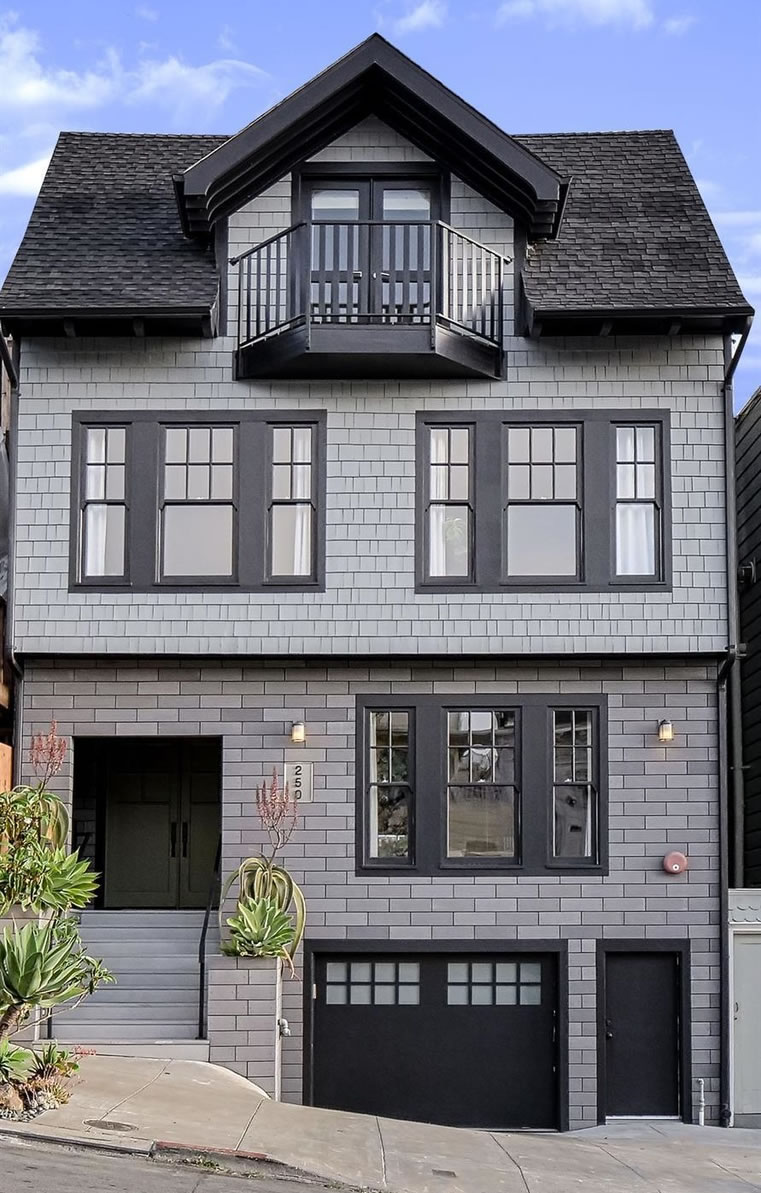 While legally a two-unit building, 250-252 Cumberland Street was redeveloped as a high-end, 4,000-square-foot Liberty Hill home in 2014 and sold for $6 million that October.
Located half a block above Dolores Park, the five-bedroom home now features an open main floor, with "timeless design and sumptuous finishes," a "professional kitchen," an built-in breakfast nook, and direct access to the home's rear yard and patio.
The master suite is located on the top floor of the home, along with access to a roof terrace, while the fifth bedroom on the home's lower level, which is technically a separate unit, has been converted into a temperature-controlled wine room.
And having returned to the market priced at $7.25 million in November of 2019, a sale at which would have represented total appreciation of 20.8 percent since the fourth quarter of 2014, reduced to $6.995 million last year and then relisted for $6.45 million last month (with an official "1 day on the market"), the re-sale of 250 Cumberland Street has just closed escrow with a contract price of $6.25 million, representing total/net appreciation of 4.2 percent since the fourth quarter of 2014 for the luxurious home.
All that being said, the uphill home next door, 258 Cumberland, is now being redeveloped as well, including the addition of a third floor (hence the tightly cropped listing photo of the facade).
And yes, the index for Bay Area ("San Francisco") home values is up 51.7 percent over the same period of time.