While plans to raze the dilapidated, but historic, "Station A" building on the Potrero Power Plant site were in the works, the Station A structure is now slated to retained, adapted and added upon to yield "an iconic" and signature element of the massive Power Plant redevelopment, thanks in part to some local community advocacy and Planning.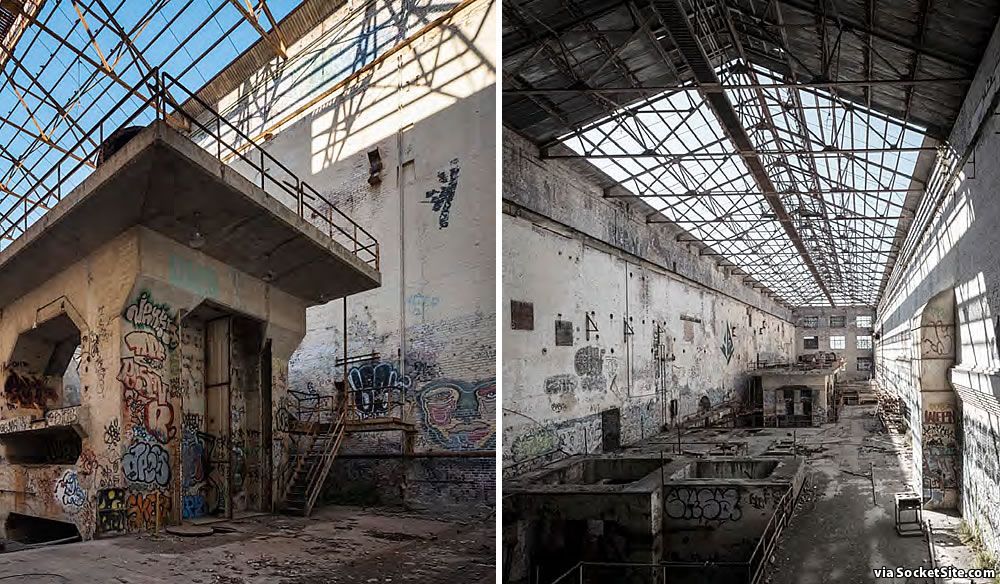 As envisioned by Herzog & de Meuron along with Adamson Associates, Station A's existing structure will be cleaned and rehabilitated; some new openings will be made in the structure for light and circulation; and a modern eight-story addition will rise above the station's existing façade.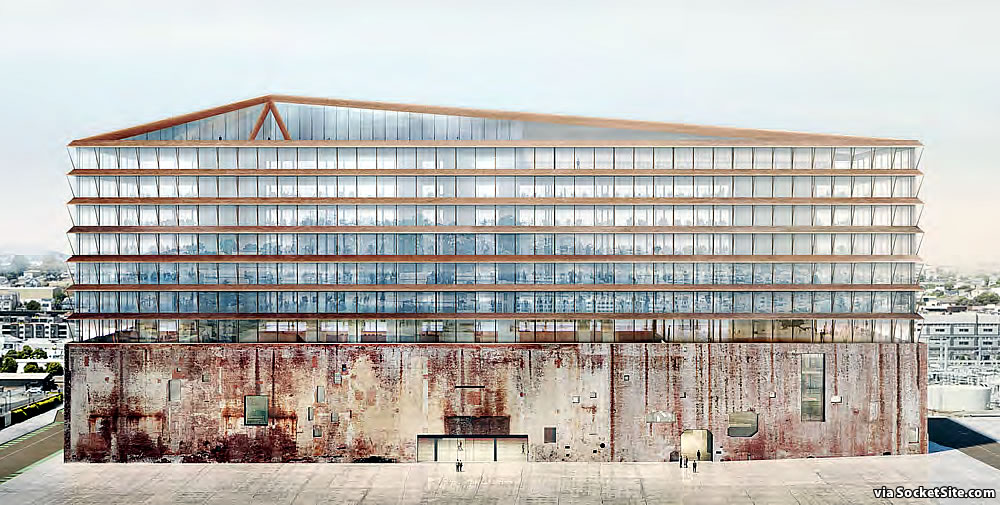 Inside, a five-story, multi-function lobby space, the "Turbine Hall," will lead down to a sunken lounge, with mid-block passage through the building, an adjacent conference center and four floors of office space overlooking the open hall.
With another five floors of office space above the Hall, along with two levels of common space and open terraces, the redevelopment of Station A would yield 326,000 square feet of iconic workspace (not including the aforementioned common spaces, terraces, Turbine Hall and lounge).
And if approved by Planning, the redevelopment of Station A is slated to be the first building of the massive Potrero Power Plant project to break ground (in 2023) and be finished in 2026, as we first reported two weeks ago.