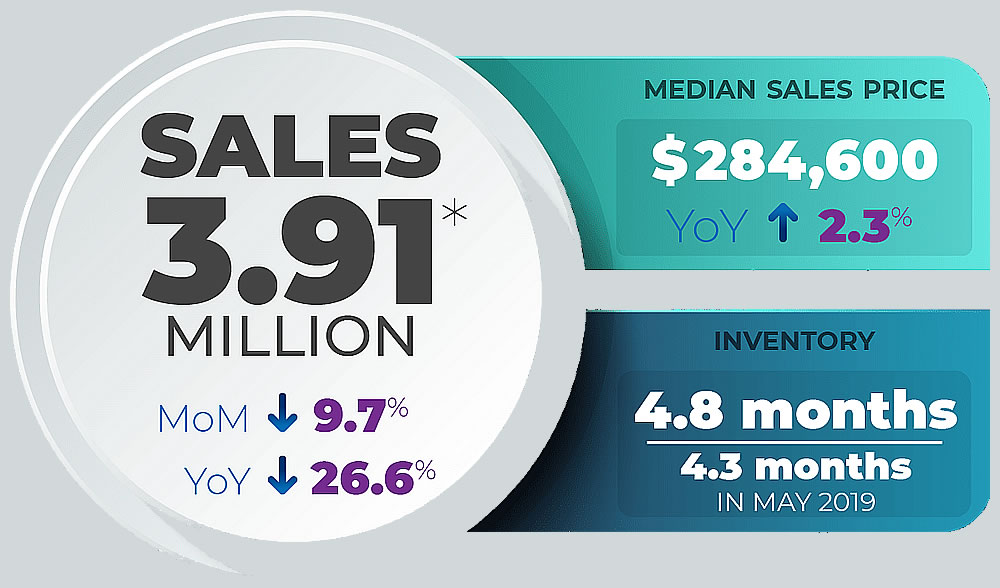 Having plummeted nearly 18 percent in April, the seasonally adjusted pace of existing-home sales across the U.S. dropped another 9.7 percent in May to an annual rate of just 3.91 million sales.
As such, the current pace of sales is now down 26.6 percent on a year-over-year basis according to the National Association of Realtors, with the biggest drop in sales out West, where the pace dropped another 11.1 percent in May and is now down 35.1 percent versus the same time last year.
As we noted last month, keep in mind that the pace of sales is driven by contract activity the month prior. And as such, expect the pace of sales to drop even further in June.
And while listed inventory levels are up 60 percent on a year-over-year basis in San Francisco, they're currently down 18.8 percent nationwide.