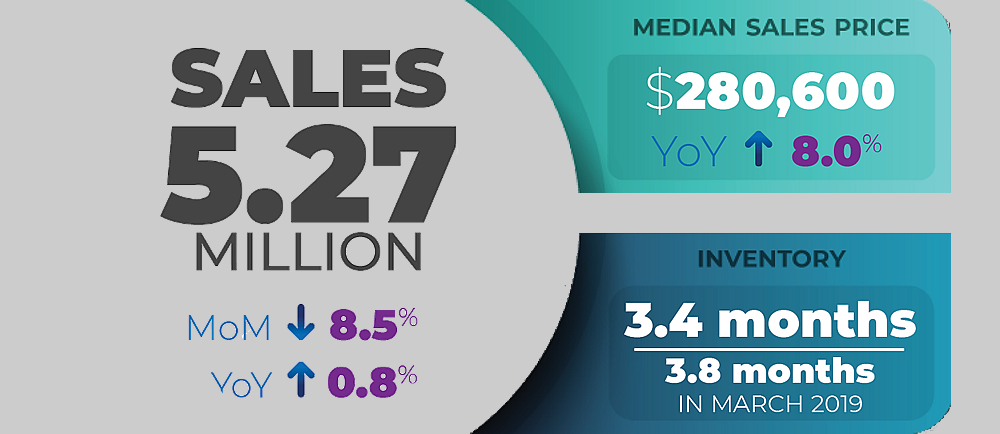 Having jumped 6.5 percent in February, prior to the stock market having dropped and the impact of COVID-19 having taken hold, the seasonally adjusted pace of existing-home sales across the U.S. subsequently fell 8.5 percent in March to an annual rate of 5.27 million sales but still managed to eke out a 0.8 percent year-over-year gain, according to the National Association of Realtors.
But keep in mind that March sales are driven by contract activity in February.  And as such, the COVID-19 hit won't really be reflected in the pace of sales until April and May.
And as we outlined last month, for example, while the pace of home sales in San Francisco was already "down 20 percent on a year-over-year basis and dropping fast," new contract activity is now down over 40 percent versus the same time last year.