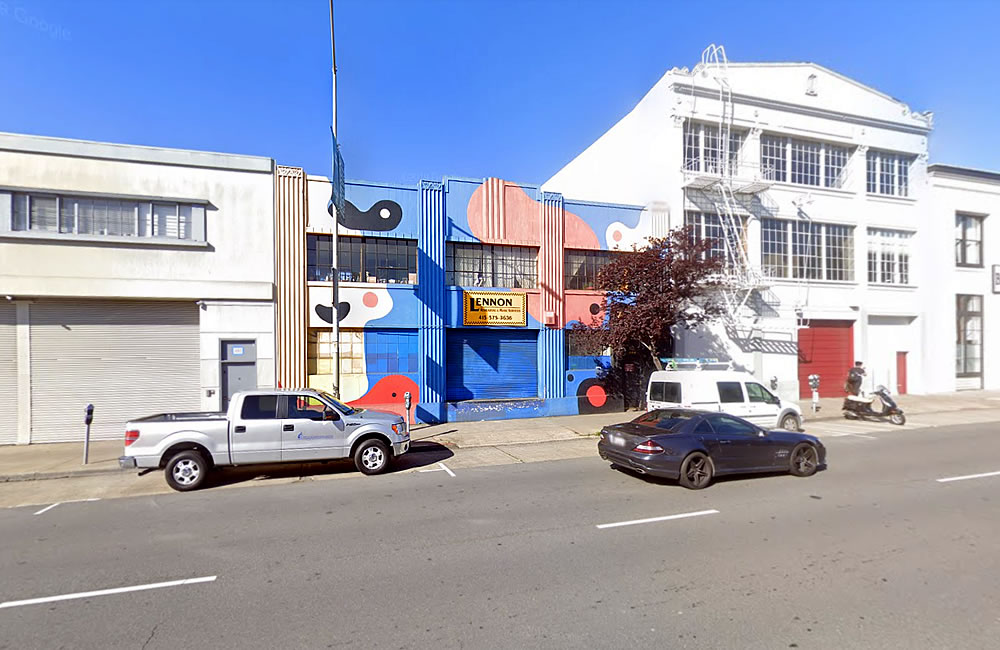 Having started in the Mission back in 1984, "San Francisco's premier professional music rehearsal studios" moved to Western SoMa back in 1992 and changed its name to Lennon Studios.
The two-story, 7,500-square-foot warehouse building at 468 9th Street which Lennon now occupies is currently configured with an auditorium/sound stage, ten rehearsal studios, a retail shop, a mezzanine with two offices, four restrooms, storage space and a patio that's adjacent to the building's parking lot that fronts (271) Dore.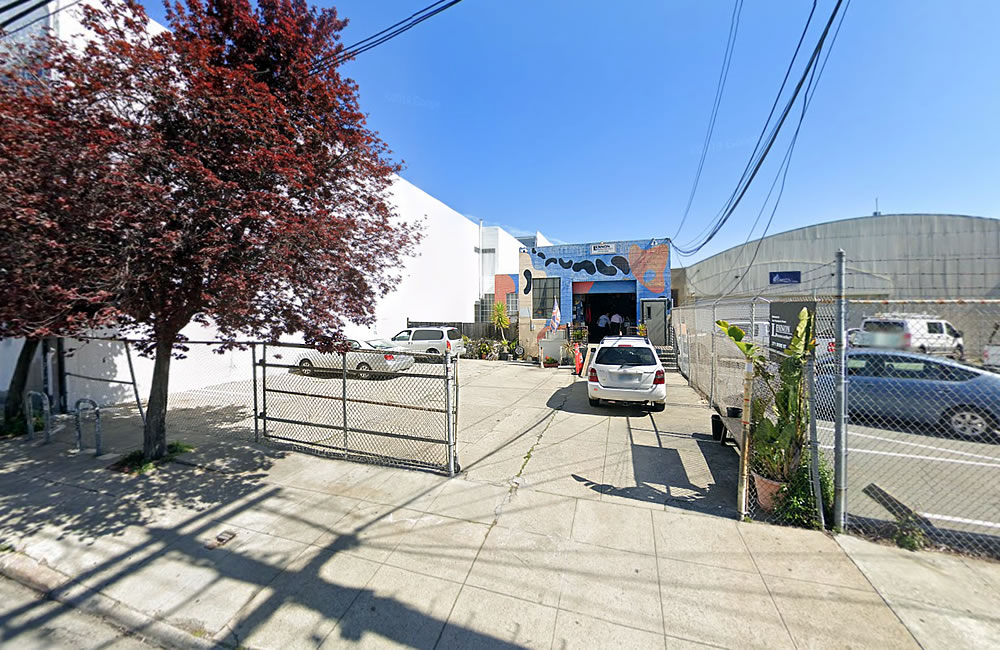 Sold to C&A Lennon Enterprises Inc. for $1.625 million in 2002, the building's nearly 9,100-square-foot parcel is zoned for development up to 55 feet in height.
And with that in mind, the building is now on the market with a $4.195 million price tag, touting a "unique opportunity to purchase and renovate [the] prime south of Market district warehouse," a warehouse which is slated "To Be Delivered Vacant."