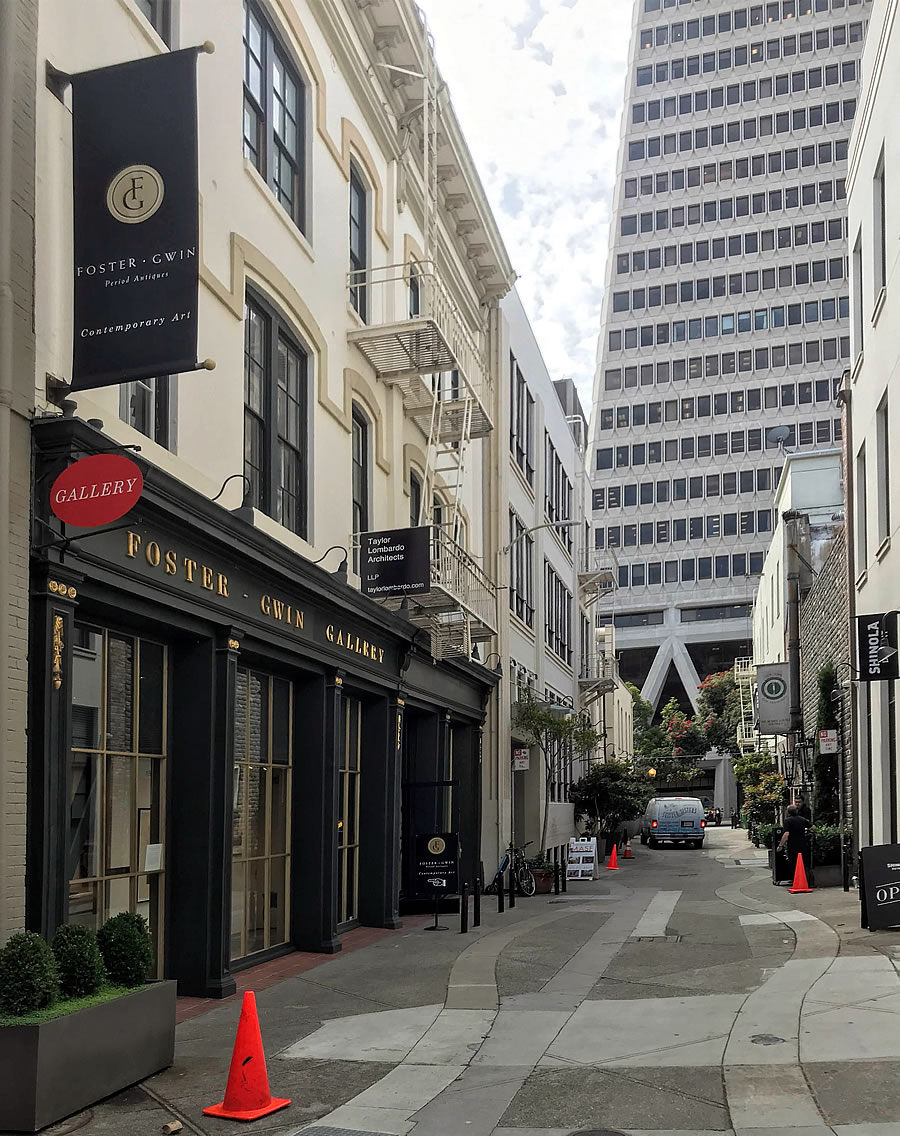 A decade ago there were over 20 antique stores dotting San Francisco's Jackson Square District. Today, there is one.
Originally focused on antique furnishings and decorative objects, the Foster Gwin Gallery opened at 38 Hotaling Place back in 1984 and expanded into the expressionist painting and sculpture trade, which now make up the bulk of the Gallery's trade, back in the early 90s.
While the gallery's client list "includes the likes of David Rockefeller, Arnold Schwarzenegger, and sports figures like Ichiro Suzuki, Gregg Popovich and Joe Lacob," along with members of the Villa Taverna club across the street, the gallery's foot traffic has dropped 80% over the past 5 to 10 years, according to the gallery's counsel.
With the drop in foot traffic, which has been ascribed "to [a]decline in brick and mortar retail," despite a number of nearby retailers having opened over the past couple of years (such as Shinola, Allbirds and Fjällräven), the gallery has been struggling.
And with this year having been "particularly difficult financially," again, according to counsel, "a solution is needed quickly."
As such, the gallery's owner, Collier Gwin, who also owns the space, is now seeking permission to convert a little over 60 percent of the gallery's square footage into 2,942 square feet of office space behind a downsized gallery, the income from which could "provide the income necessary to support the gallery and preserve the historic resource," arguing that the proposed office use, which would need to be conditionally approved by the City, "will bring employees who will patronize the retail uses in the District."