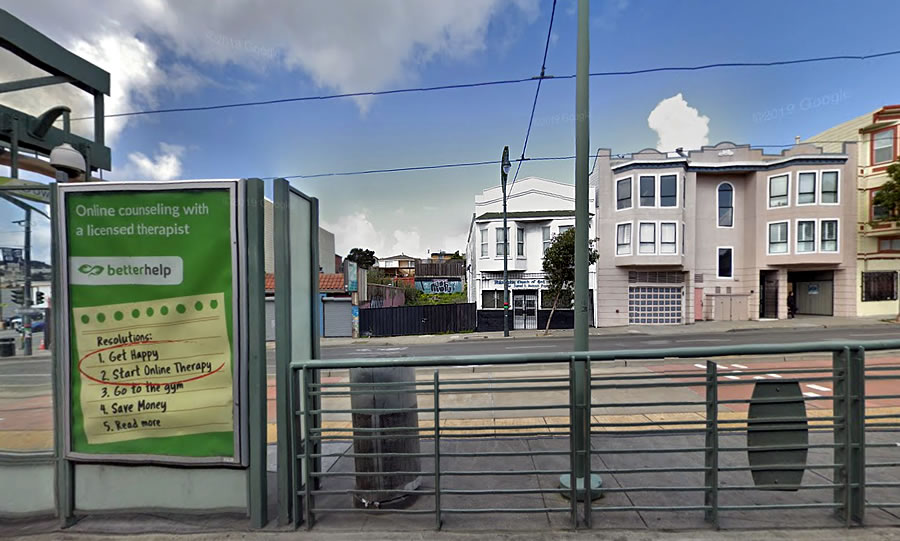 Plans to raze the Philadelphia Church of God in Christ building at 5270/2 Third Street and level the adjacent vacant parcel are in the works. And as newly rendered by MWA Architects, plans for a 5-story building to rise on the merged site near the corner of Williams have been drawn.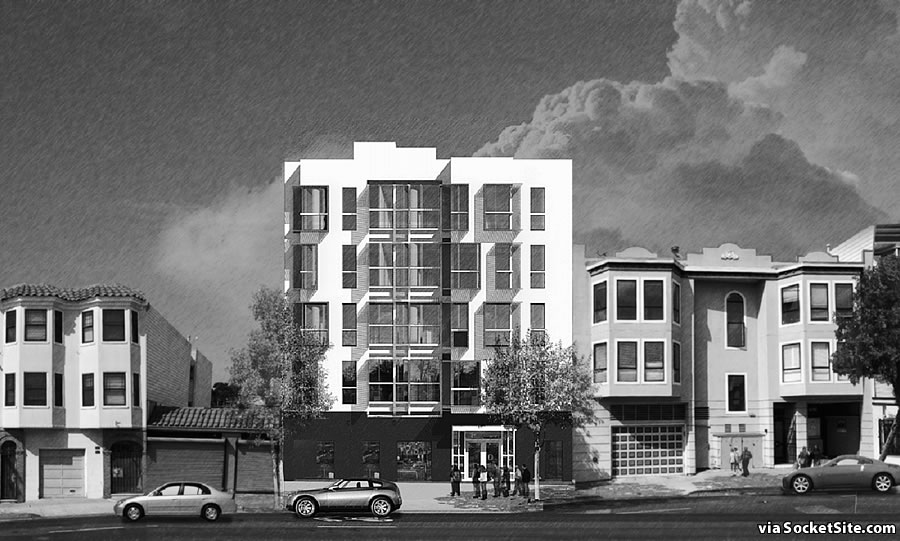 While the development as proposed would result in the loss of one (1) existing residential unit, it would yield 12 new apartments, a mix of 8 two-bedrooms and 4 threes, for a net gain of eleven units along with 1,500 square feet of new commercial space on the ground floor and storage room for 12 bikes.
In addition, as the parcel is only zoned for development up to 40 feet in height, the project team is planning to employ California's Density Bonus program to build up to 52 feet in height. And as such, four (4) of the new apartments would be rented at below market rates (BMR).
We'll keep you posted and plugged-in.