Having shuttered back in 2014, after nearly five decades of serving freshly ground burgers to a legion of adorning fans, a permit to raze the iconic Joe's Cable Car shack, on the northwest corner of Mission and Tingley Streets, has been requested.
And as envisioned, a contemporary four-story building designed by Fougeron Architecture will rise up to 45 feet in height upon the Excelsior District site, which includes the adjacent parking lot fronting Mission.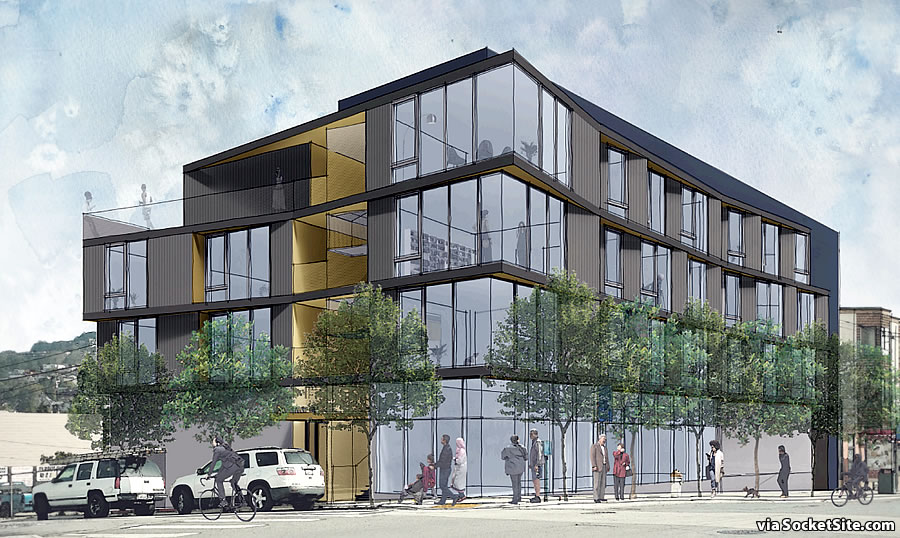 The proposed development would yield nine (9) residential units (a mix of one (1) one-bedroom, six (6) twos and two (2) threes) over 2,100 square feet of new ground floor retail space and an at-grade garage for three (3) cars, along with a new 2 Tingley Street address.
And with a requested rear yard modification and variance for the design of the proposed bays along Mission likely to be approved by the City next week, we'll keep you posted and plugged-in.