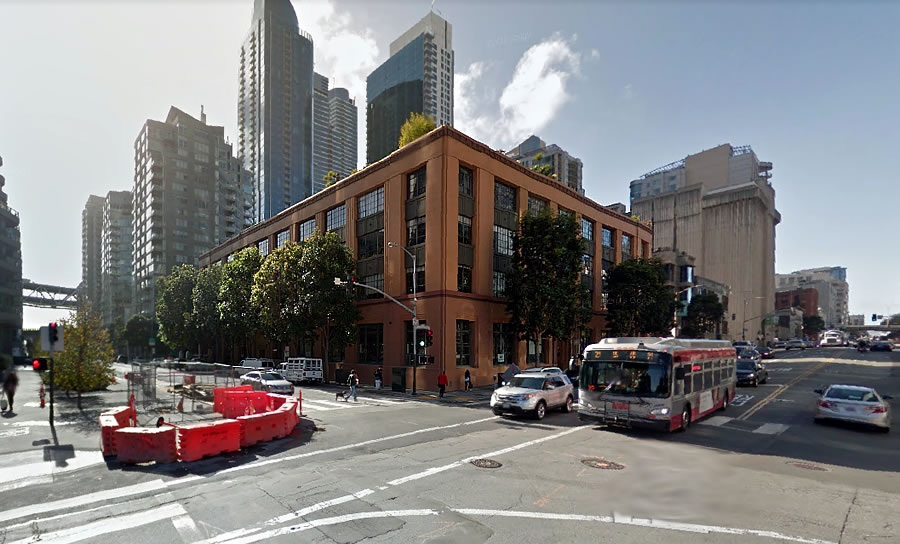 Back in 1999, Caroline Novak appears to have fraudulently purchased a below market rate (BMR) condo at 300 Beale Street, having failed to disclose that she already co-owned property in San Mateo which would have disqualified her from participating in San Francisco's BMR program.
Having paid $178,500 for the 751-square-foot unit #316, Ms. Novak and her husband, Igor Lotsvin, subsequently secured numerous loans with the BMR unit serving as collateral, including funds to purchase the 1,700-square-foot, market-rate unit #614 in the same building for $1,025,000 in 2005 and a home equity line of credit for $370,000 in 2007.
In early 2010, Novak and Lotsvin moved out of the BMR unit and into unit 614, at which point the couple began illegally renting out the BMR unit for between $2,000 and $3,000 per month. And in 2015, the couple purchased and moved to a $2.25 million home in Redwood City, at which point they began renting out unit 614 for around $7,500 a month and used the BMR unit as collateral to secure a $450,000 home equity line of credit from First Republic Bank.
In response to multiple inquires from the Mayor's Office of Housing and Community Development, which oversees the City's BMR program and had first been tipped to the illegal rental activity of the BMR unit over four years ago, Ms. Novak has thrice attested, under penalty of perjury, that she resides in the BMR unit which now appears to be sitting vacant or used by the couple as a pied-a-terre (which would constitute a violation of the BMR program as well).
This morning, City Attorney Dennis Herrera filed suit again Novak and Lotsvin, seeking a forced sale of the BMR unit to a qualified low-income owner and civil penalties of up to $2,500 per violation of the state's unfair competition law and up to $1,000 per violation of San Francisco's Planning Code, counting every day the couple fraudulently owned the unit as a distinct violation of the Code.
It's worth noting that Novak and Lotsvin currently operate an investment firm in Menlo Park with over $380 million under management and Novak serving as the firm's Chief Compliance Officer.