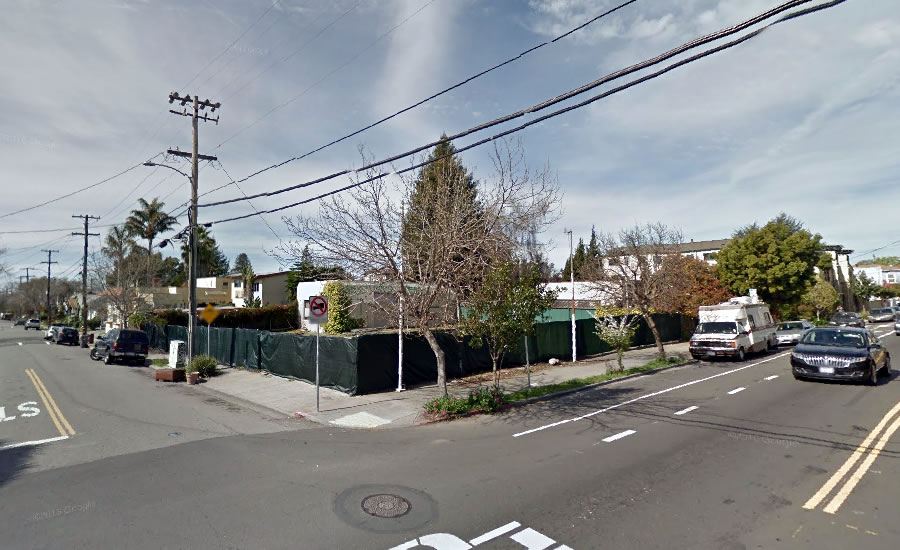 Plans to level the shuttered East Bay Smog Center building on the northwest corner of Shattuck and 65th Street, between Telegraph Avenue and Adeline Street in Bushrod, across from the Nomad Café, are in the works.
And as proposed, a contemporary four-story building with 18 residential units over nearly 2,000 square feet of ground floor commercial space and a garage for 18 cars would rise up to 43 feet in height upon the 6501 Shattuck Street site.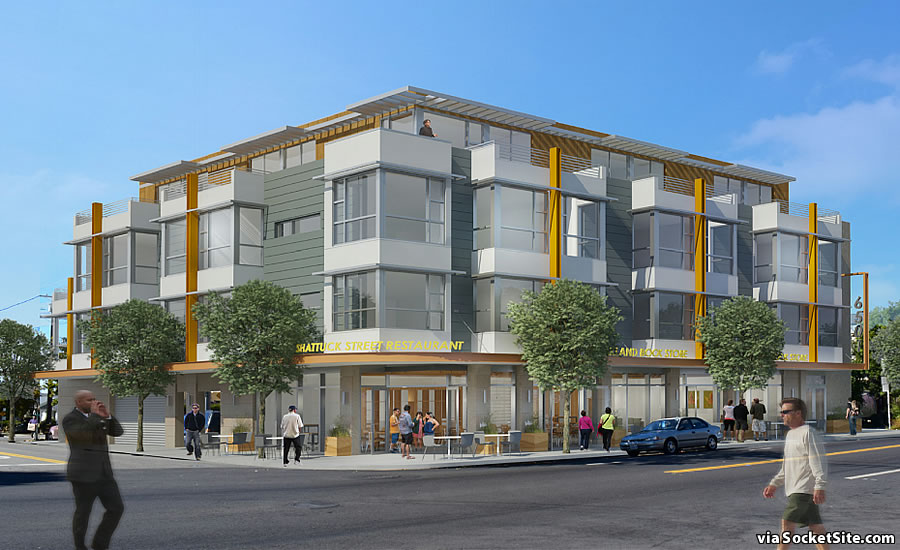 As designed by Dinar & Associates for the project team, the development would yield 6 junior one-bedroom units, 6 one-bedrooms and six two-bedrooms. While no official tenants have been identified, "it is anticipated the small restaurants and cafes would occupy the [ground floor commercial] space and that outdoor seating would also be provided to enhance pedestrian scale and urban experience." And the project team is positioning to break ground this coming January (2019).
And yes, the underground tanks from the onetime gas station site have been removed and the site has already been remediated. We'll keep you posted and plugged-in.