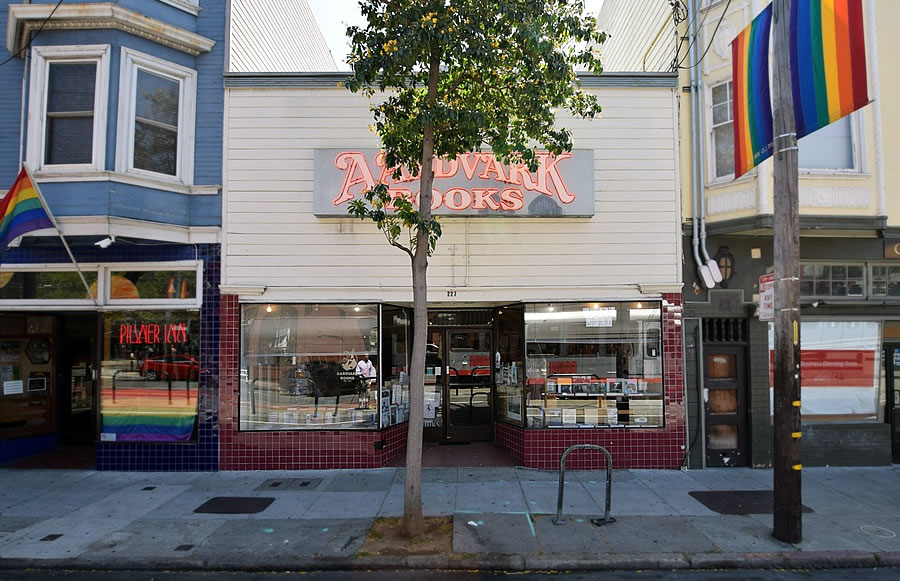 As we first reported last year:
After nearly 40 years in business, the Castro's (second to) last remaining bookstore, Aardvark Books, appears to be done as the one-story building it occupies at 227 Church Street has quietly hit the market with a $2.85 million price tag.

Purchased by the founder of Aardvark Books for $300,000 back in 1991, the 2,780-square-foot storefront is now leased to Aardvark's new owner/operator.

And according to the marketing materials for the building: "The property will be delivered vacant at close of escrow and unencumbered by any leasehold interest(s)."

Also noted in the marketing materials, the 3,125-square-foot lot upon which the building sits "is a prime candidate for a mixed-use development project." And we'll note that the 227 Church Street parcel is zoned for development up to 40 feet in height.
And having yet to find a buyer, the asking price for the Aardvark Books building, which was built in 1907 and originally housed the "Electric" nickelodeon movie theatre, has been reduced to $2.45 million.