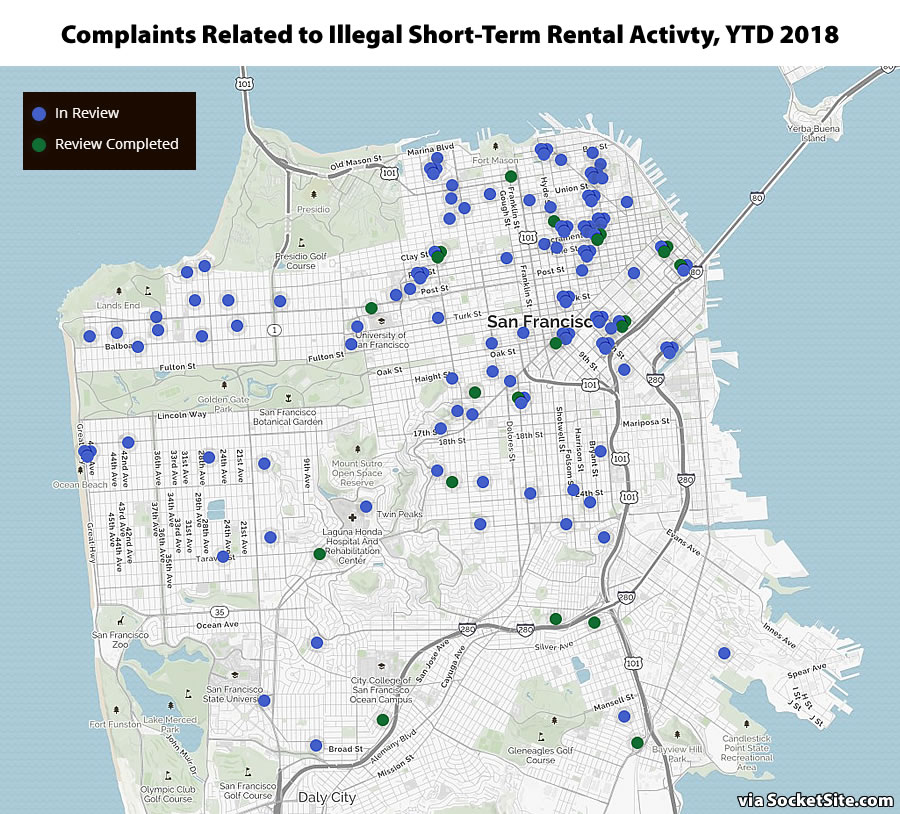 While the number of complaints related to illegal short-term rental activity in San Francisco hasn't dropped to zero following the implementation of the City's new short-term rental law (which restricts units that haven't been registered with San Francisco's Office of Short-Term Rentals from being listed on short-term rental platforms, such as Airbnb, and provides a mechanism for verifying said registrations), the number of formal complaints has totaled around 140 since the beginning of the year, which is roughly half the number filed with the City by the same time last year.
Complaint activity peaked in the second quarter of 2016, with over 200 complaints filed in that quarter alone, the same quarter in which the aforementioned law was originally approved by San Francisco's Board of Supervisors but subsequently challenged and effectively adopted around the beginning of this year.
At the same time, attempts to circumvent the short-term listing law, by spoofing valid registration numbers or playing cat and mouse games with listings, have started to tick up. We'll keep you posted and plugged-in.