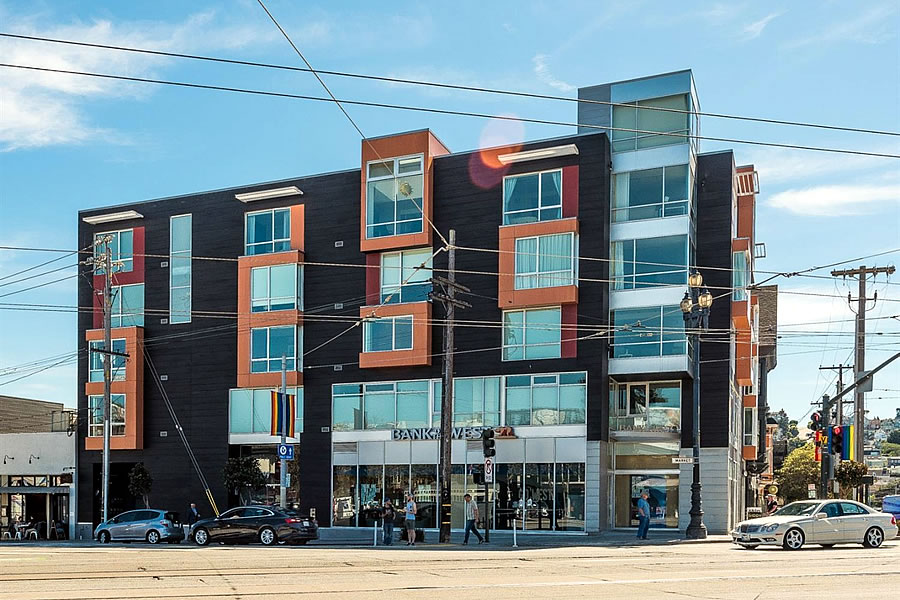 Listed as "an absolute masterpiece of both quality and style" for $848,000 in March of 2016, the one-bedroom condo #202 at 2299 Market Street (a.k.a. Icon) sold for $830,000, or roughly $1,231 per square foot, that April.
And having returned to the market listed for $875,000 this past September, a sale at which would have represented total appreciation of 5.4 percent since early 2016, or roughly 3.4 percent per year, the sale of 2299 Market Street #202 has now closed escrow with a contract price of $833,625 ($1,237 per square foot), representing total appreciation of 0.4 percent for the Market Street condo on an apples-to-apples basis over the past 19 months.
For those running the numbers at home, the monthly HOA dues for the unit in the boutique building are currently $477 per month, up from $470 per month in 2016, which doesn't include a parking spot in the building's garage.