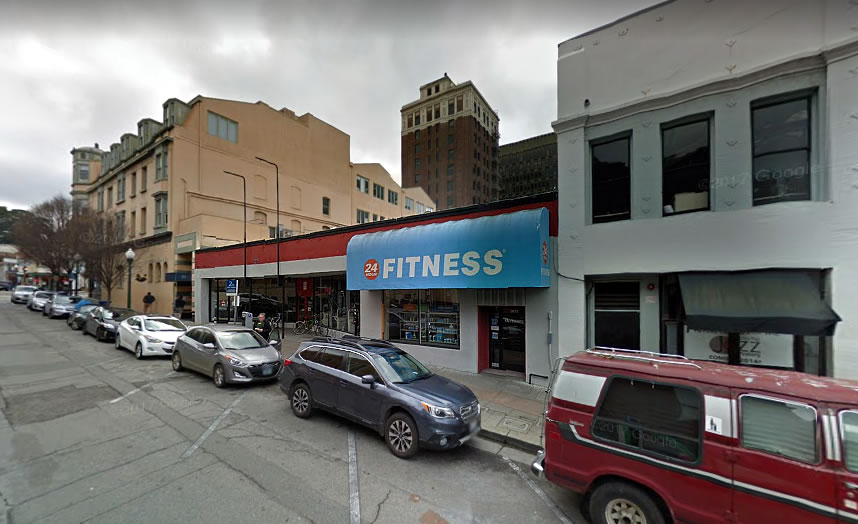 Plans to level the 24 Hour Fitness at 2072 Addison Street, in Downtown Berkeley, and develop a new seven-story building upon its site are slated be approved by the city this week.
As newly rendered by Kirk E. Peterson & Associates for Ruegg & Ellsworth, the proposed development would rise to a height of 75 feet and yield 66 apartments over a 1,425-square-foot restaurant fronting Addison and a stacked garage for 29 cars.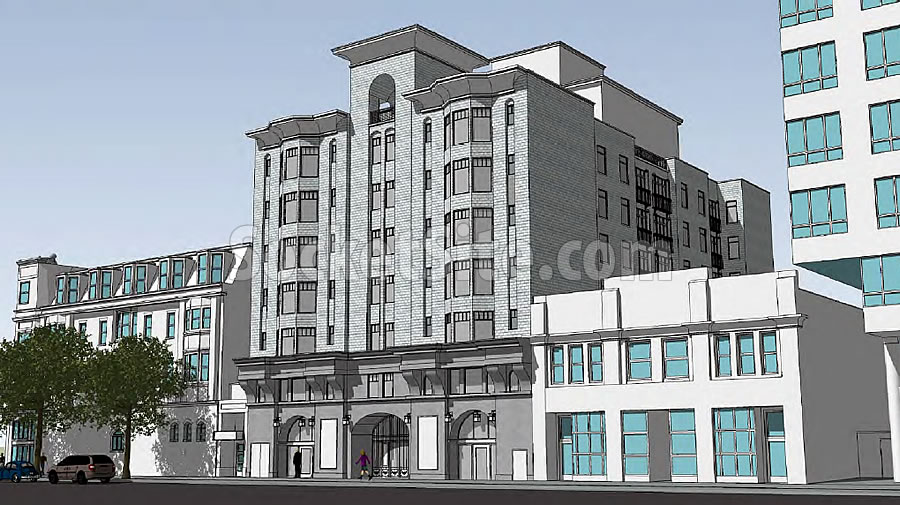 While the 2072 Addison Street parcel was once the site of the livery stables for the Landmark Francis K. Shattuck Building behind, the existing one-story building on the site, which has been a gym since 1988, was built as a garage in 1923.
And as such, Berkeley's Landmarks Preservation Commission isn't opposed to it being razed and redeveloped as proposed.