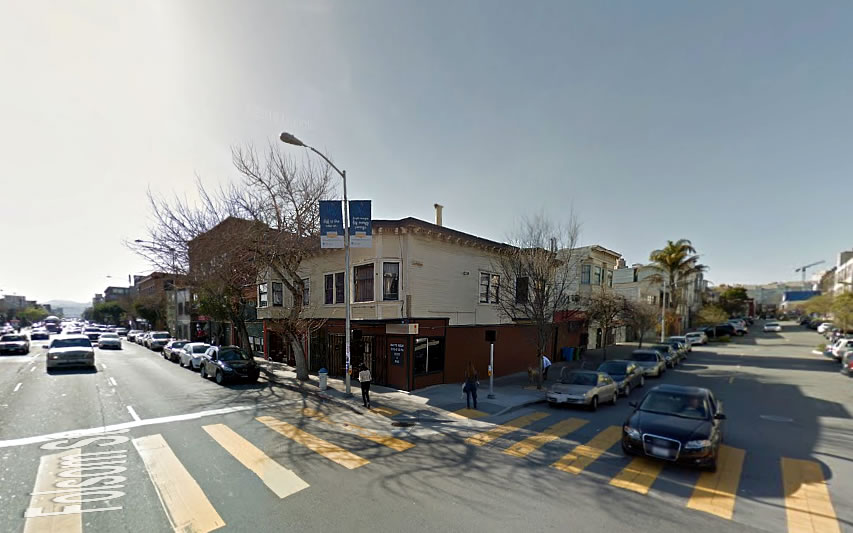 The formal application to level the four buildings on the northwest corner of Folsom and Russ (including the current homes of Deli Board, Fondue Cowboy and Alchemy/Catalyst) and construct a six-story building across the Western SoMa site has been submitted to Planning for processing.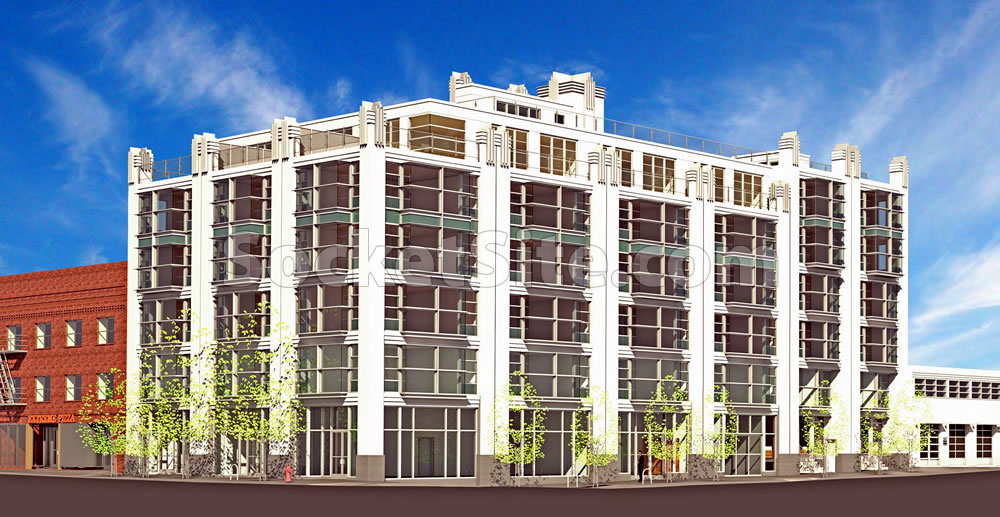 As expected, the proposed Folsom and Russ Street development includes 46 residential units, with two townhomes, a 21-car garage and two new retail spaces across the building's ground floor. And while one of the new ground floor retail spaces is being designed to accommodate a new Deli Board, there are no guarantees that it will return.
Once again, Planning's review of the preliminary plans for the development, as rendered above, had recommended perusing a less "muddled" design and cautioned against casting any new shadows on Victoria Manolo Draves Park across the street.
We'll continue to keep you posted and plugged-in as the plans progress.
UPDATE: Western SoMa Development Redesigned to Look Less Muddled, Add a Floor