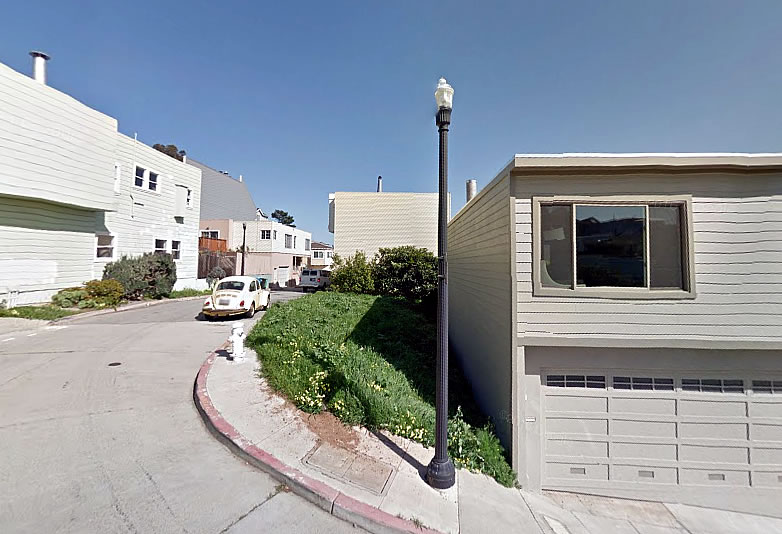 The substandard 1,522-square-foot lot at the corner of Folsom and Chapman has just sold for $299,000, having been marketed as "high above the fray and close to Bernal Heights Park, Cortland and all that makes Bernal so wonderful," but without any warranties that the parcel could actually be developed when listed back in 2014.
But if one did build up, there are potential views.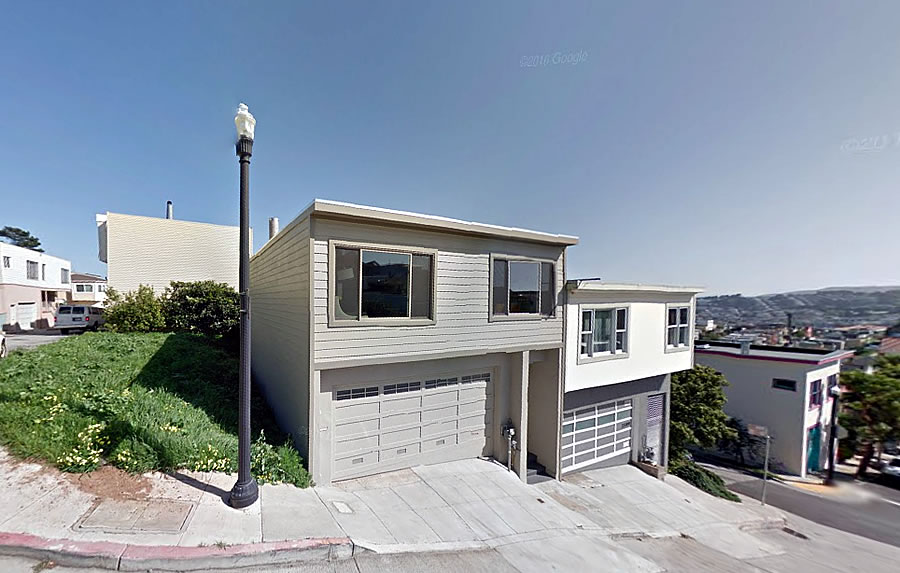 Plans for an efficient 1,252-square-foot, three-bedroom home to rise up to three stories upon the 3579 Folsom Street site have been drafted and approved.
And building permits for the modern little pad, which is to be known as 495 Chapman, were just secured.