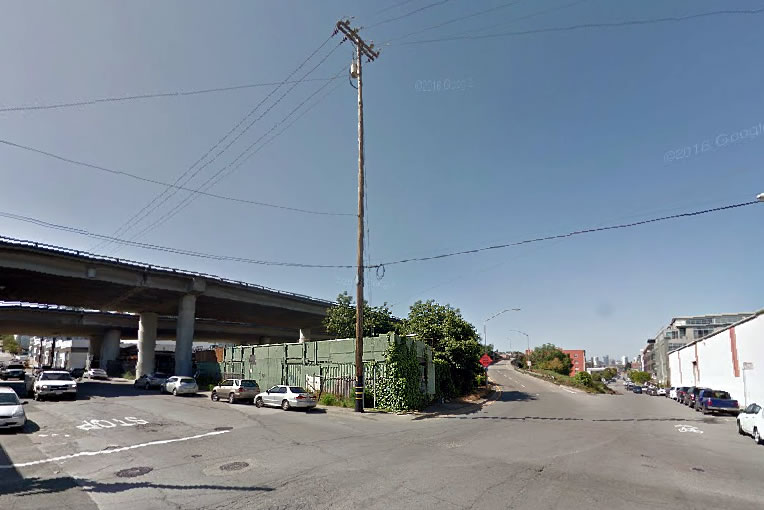 The requested neighborhood plan-based environmental exemption for a proposed five-story building for small-scale builders and makers to rise on the 1228 25th Street parcel, the awkward lot at the intersection of 25th Street and the Indiana Street on-ramp to I-280 that currently serves as a scrap and storage yard, has been approved.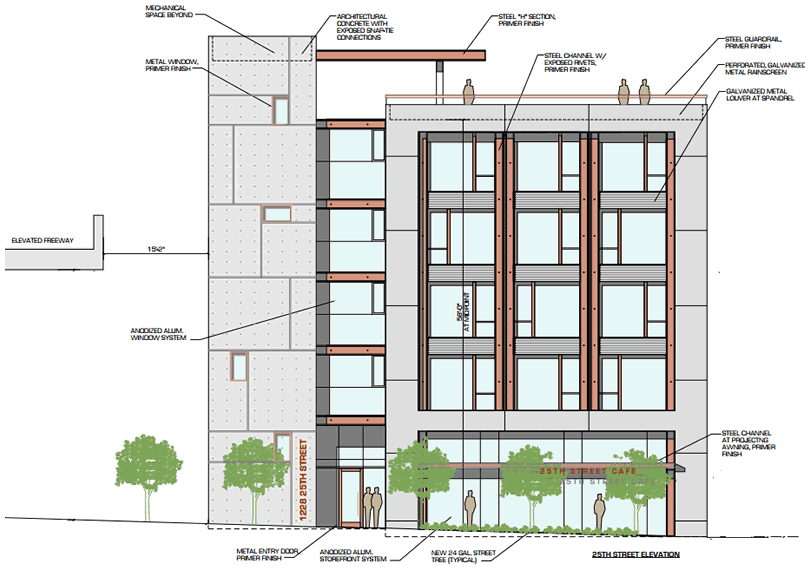 And the Leavitt Architecture designed building, which would provide 11,500 square feet of flexible Production, Distribution & Repair (PDR) space for small enterprises, including a 1,500-square-foot rooftop space and a 450-square-foot lobby – along with 2,500 square feet of ground floor retail that could be outfitted as a café and parking for ten bikes – could break ground as soon as a building permit is secured, the paperwork for which has been filed.
Keep in mind that plans for four live/work lofts to rise upon the site were proposed and permitted seventeen years ago but subsequently abandoned.