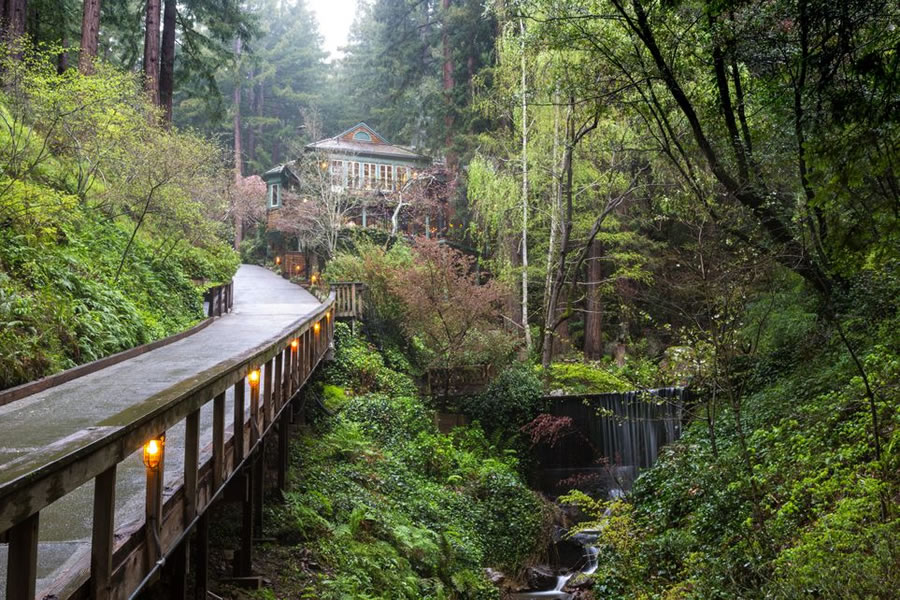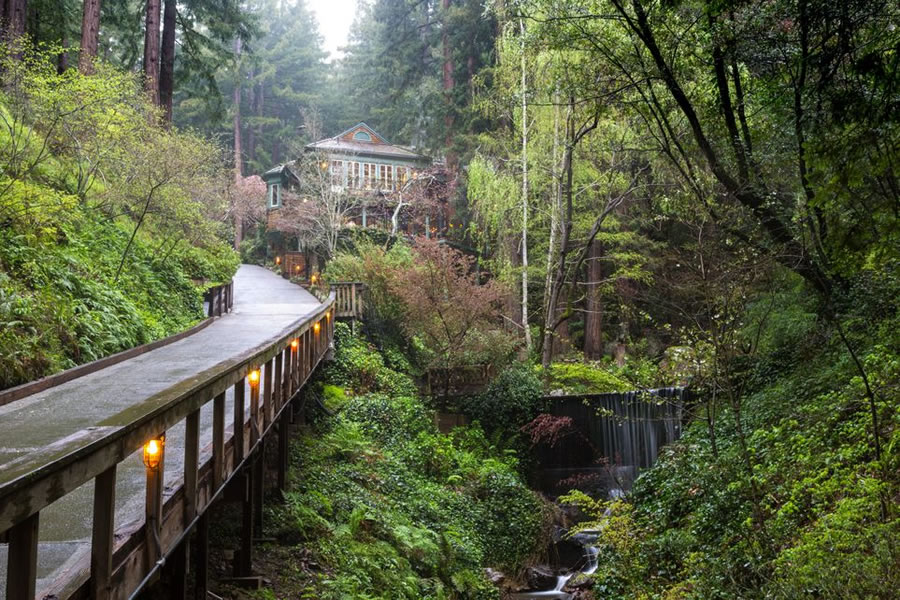 Described as a "Neo-Nantucket-Georgian Revival" that was redesigned by Paden Prichard, the five-bedroom Mill Valley home at 750 Lovell Avenue sits on a 3.4-acre parcel through which Cascade Creek flows and falls.
A 15th Century marble fireplace sits at the center of the home's lower-level living room which sports 18 foot ceilings.
The adjoining kitchen is finished with hand worked American Cherry cabinets.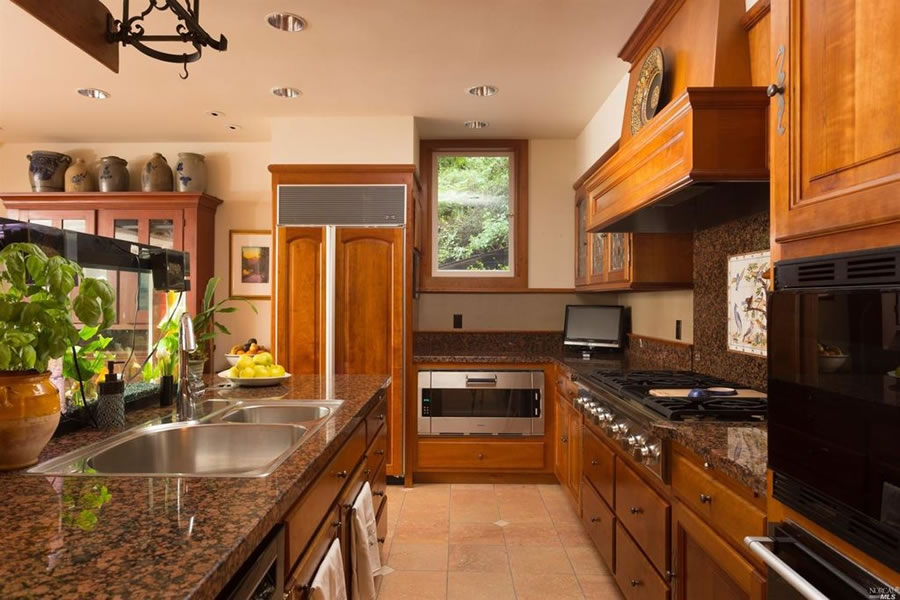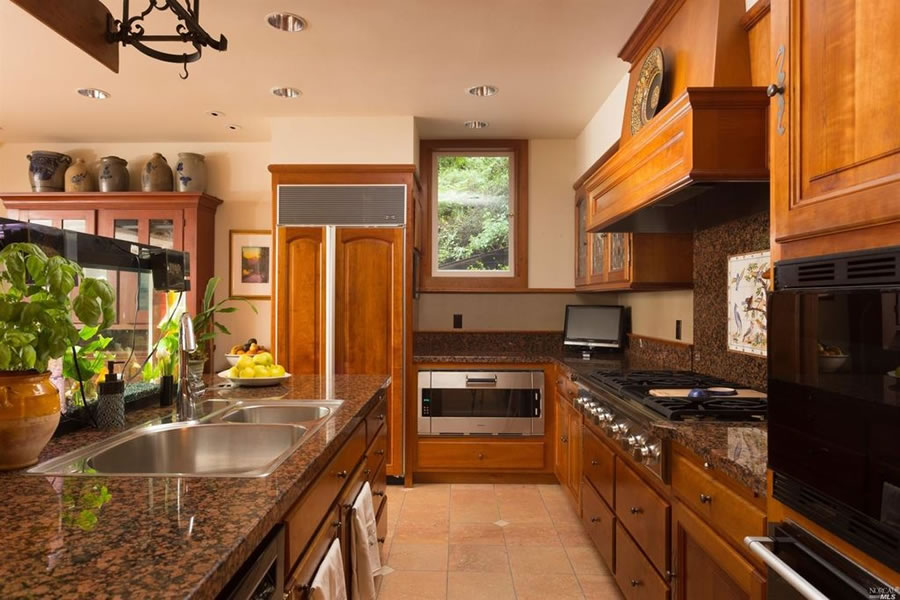 The dining room opens to a rather idyllic patio.
And the Master bedroom is Neo-Nantucket-Georgian Revival unique.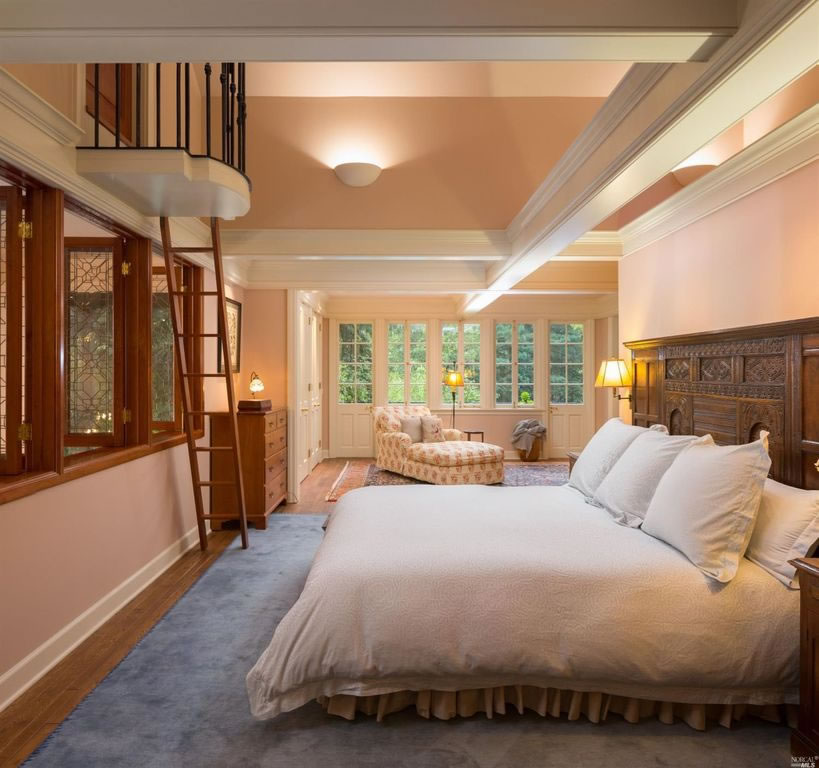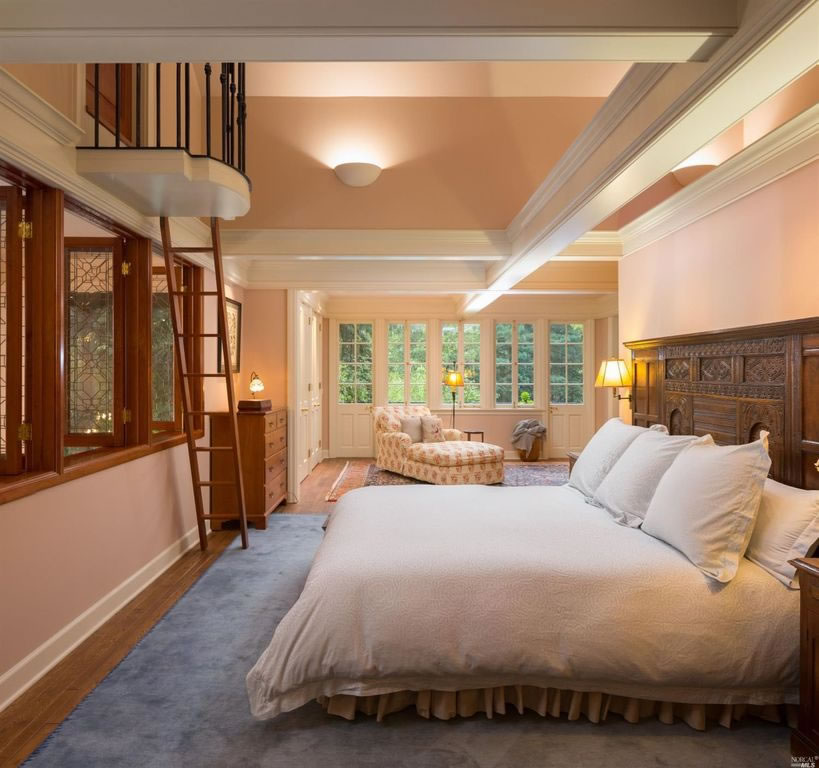 And for the first time since since being remodeled years ago, 750 Lovell is now on the market and priced at $4.995 million or roughly $1,600 per square foot.