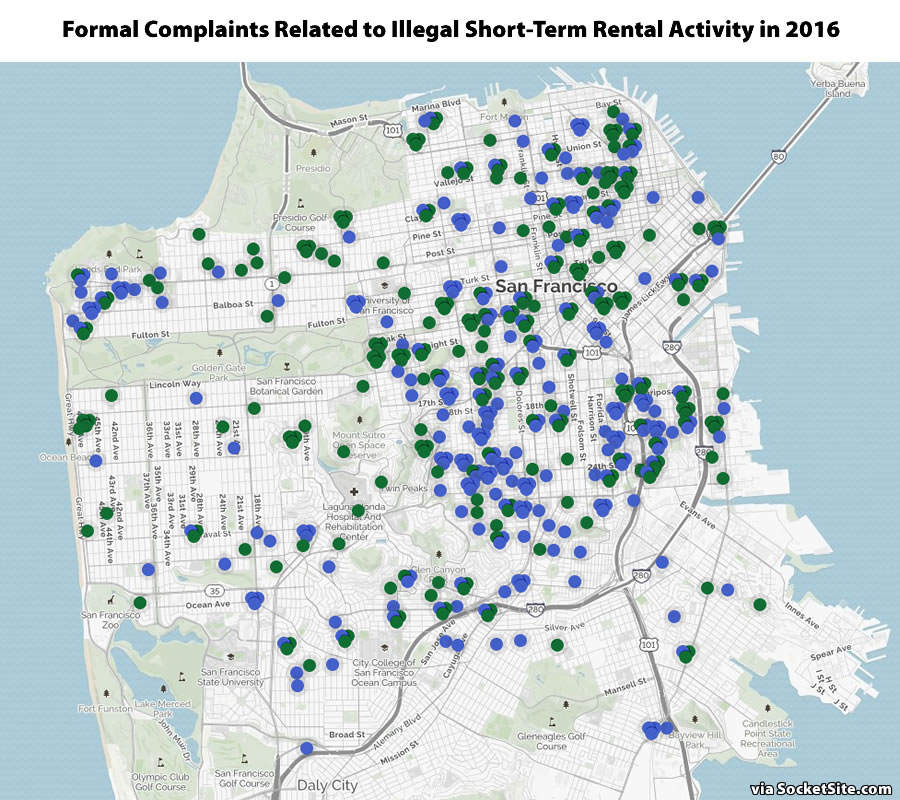 While Mayor Ed Lee vetoed the short-term rental law approved by San Francisco's Board of Supervisors last year, publicly arguing that the legislation would have made registration and enforcement of San Francisco's existing short-term rental regulations "more difficult and less effective, and [risked] driving even more people to illegally rent units," complaints related to short-term rental activity in San Francisco more than doubled last year.
As we noted at the time of the Mayoral veto, the vast majority of units offered for rent on Airbnb remain unregistered and illegal themselves.
And last year, over 600 complaints related to illegal short-term rentals in San Francisco were filed with the City, as mostly mapped above, up from around 250 in 2015 and a quadrupling from roughly 150 complaints in 2014.