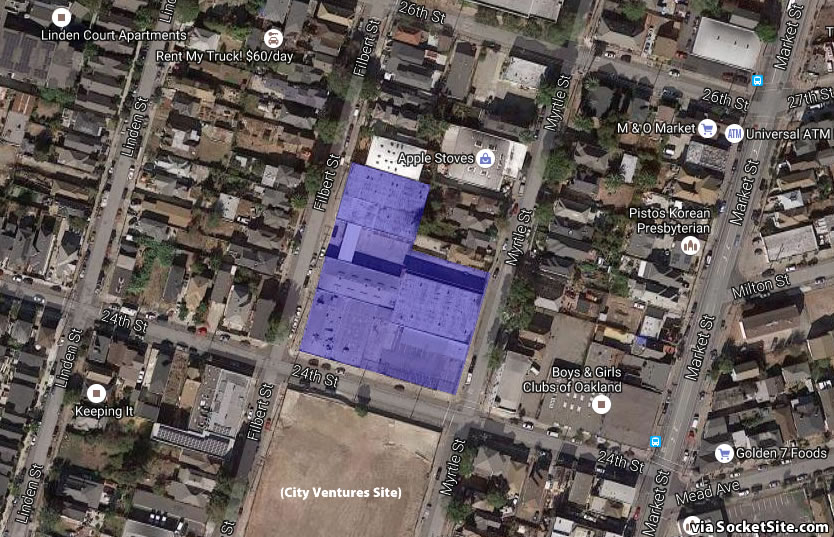 While the West Oakland warehouse at the corner of Filbert and 24th Streets is in the hands of a bankruptcy trustee, and the entitlements to level the site and construct 55 new 'Emerald Parc' townhomes on the parcels known as 2400 Filbert Street were slated to expire at the end of 2016, Oakland's Planning Commission has extended the time a developer will have to break ground on the approved development to the end of September 2017. And an all-cash offer of $4.6 million for the property is now in hand.
That being said, the sale is subject to the approval of the Bankruptcy Court and another bid of $4.85 million or more could complicate the sale.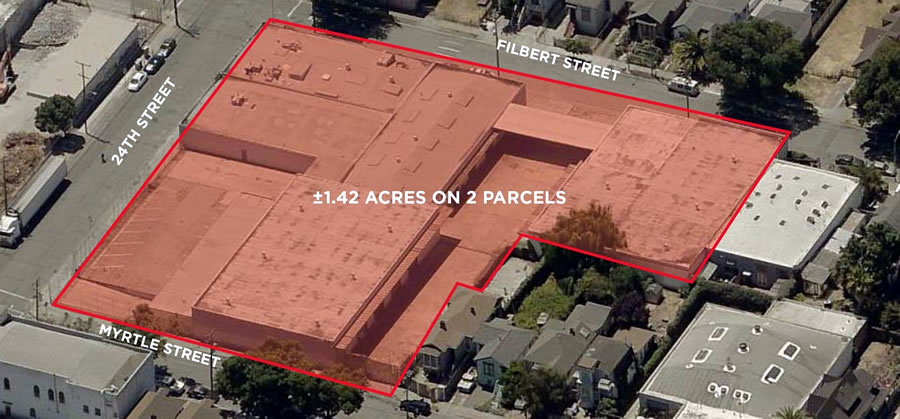 The 2400 Filbert Street site, which is across the street from an approved 126-unit development by City Ventures slated to break ground this spring, was first approved for development by Oakland's Planning Commission back in 2005.