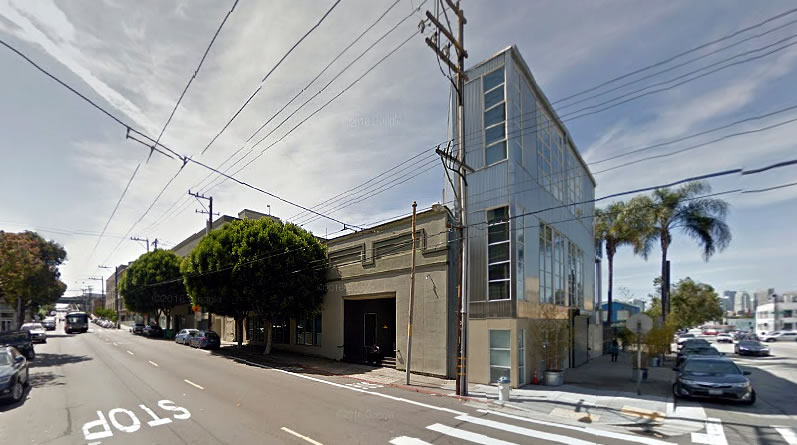 Plans to level the Showplace Square industrial building turned dance hall at 1830 17th Street, which was formerly home to the Metronome Dance Collective and Cheryl Burke Dance Studio, are in the works.
And as proposed, the top floor of the modern three-story building to rise up to 48-feet in height across the triangular-shaped lot at the base of Potrero Hill will become office space.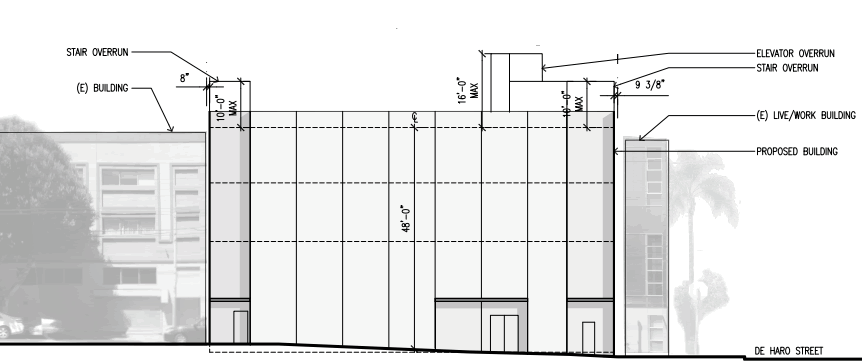 But the first floor of the new development would remain a dance studio and rehearsal space for Smuin Ballet, which has purchased the building, and the second floor would provide administrative space for the Company and a leasable 1,300-square-foot studio/art space.
Leddy Maytum Stacy Architects is leading the design charge for the project.