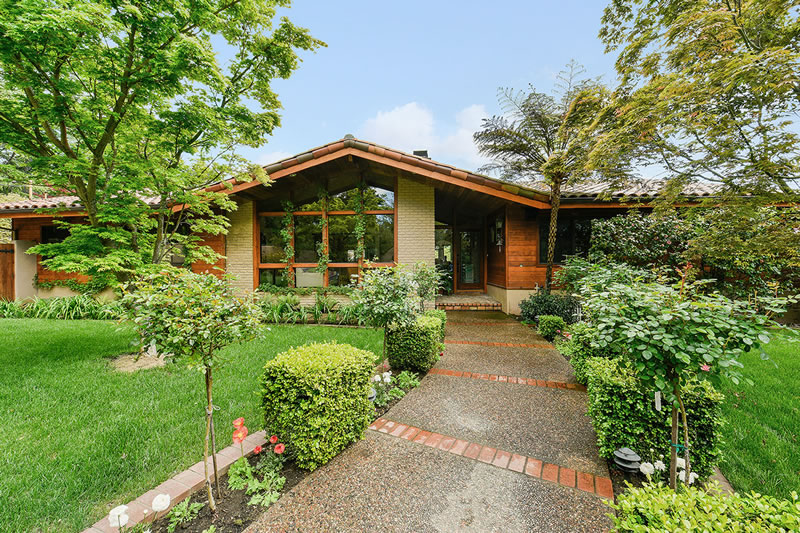 Sitting on a 1.5-acre gated parcel atop the Oakland Hills in Hillcrest Estates, the remodeled 4,000-square-foot 'Mid-Century Hacienda' at 5630 Bacon Road has just hit the market listed for $2.4 million.
The five-bedroom home features multiple light-filled living rooms, an open kitchen with a casual dining area and adjacent formal dining room, and a master suite with a marble tiled bathroom and private balcony.
There's a rather idyllic outdoor kitchen and covered patio.
And then there's the indoor swimming pool and hot tub which open to the gardens and rear yard.