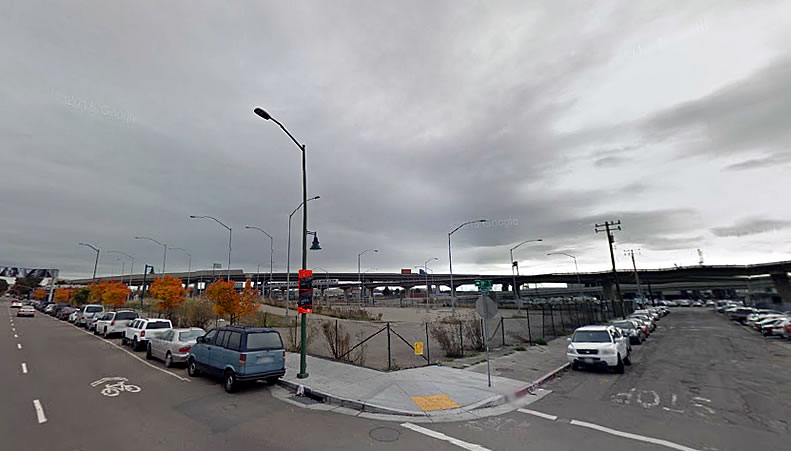 The new plans for a 417-unit West Oakland development to rise up to 8 stories in height on the vacant 3-acre Caltrans lot bounded by Kirkham, 7th, Union and 5th Streets could be approved by Oakland's Planning Commission in three weeks time.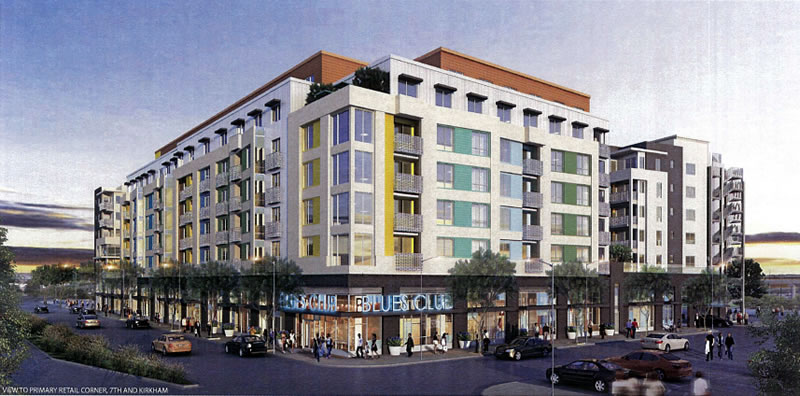 In addition to the 417 apartments, the proposed project includes 22,000 square feet of ground floor retail/commercial space along Kirkham and 7th; a two-level above ground garage for 264 cars with its entrance on 5th; and a private dog park for residents at the corner of 5th and Kirkham, above which BART tracks run to the West Oakland station a block away.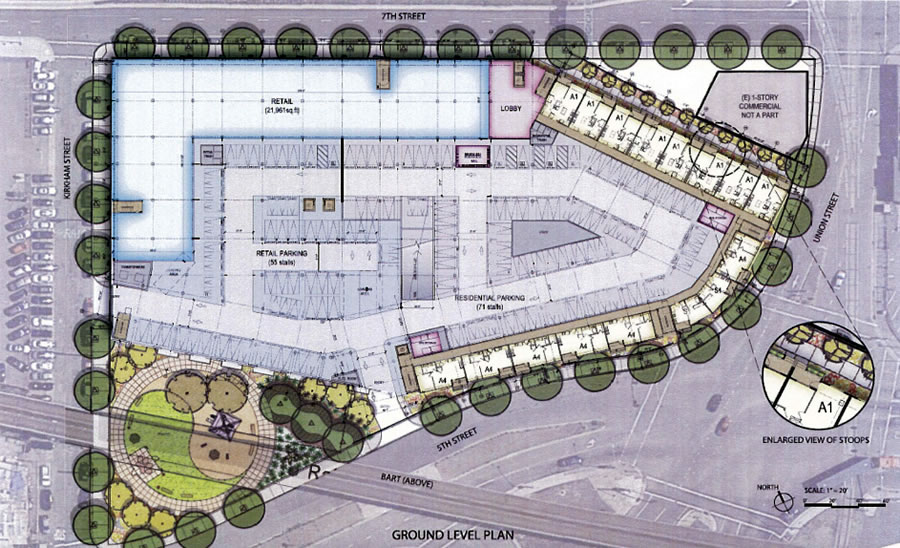 As redesigned by Humphreys & Partners for the West Oakland Development Group, which had originally floated plans for a 17-story development on the site, the mass of the proposed project is now broken-up by three courtyards on the third floor of the development which open to 7th, Kirkham and Union Streets.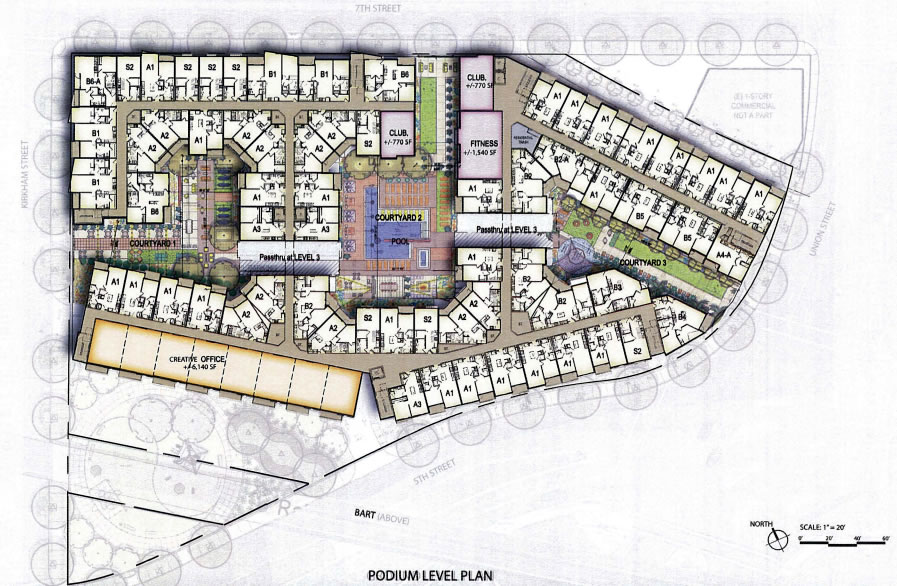 And the secure bike parking building on the block at 1255 7th, across from The Crucible and near the ramps for I-880, will remain in place.