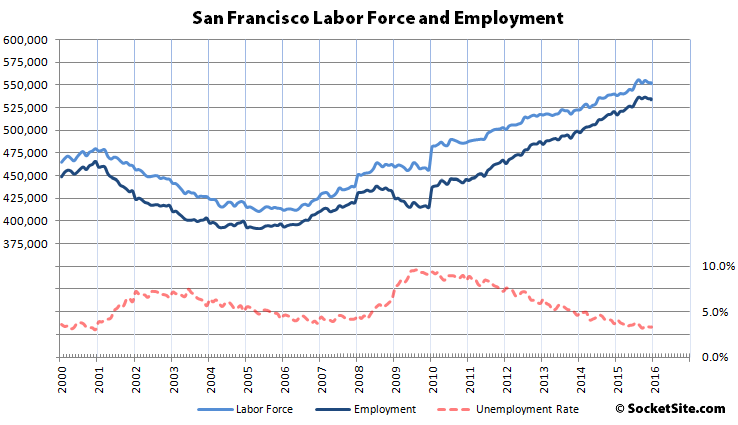 For the third month in a row, the number of people living in San Francisco with a job has slipped, dropping by 1,200 in January to 533,400.
But a dip in the first month of the year is to be expected as seasonal employees are shed. And with the labor force in San Francisco having dropped by 1,000 as well, the unemployment rate remained at 3.3 percent, the second lowest unemployment rate in San Francisco since December 2000.
There are now 67,900 more people living in San Francisco with paychecks than there were at the height of the dot-com peak in 2000, which is 16,700 higher over the past year and an increase of 96,700 since January of 2010, but 3,000 fewer than three months ago.
At the same time, employment in Alameda County, which includes Oakland, jumped by 3,200 in January to 789,400, an increase of 19,300 over the past year and 3,500 higher versus three months ago.