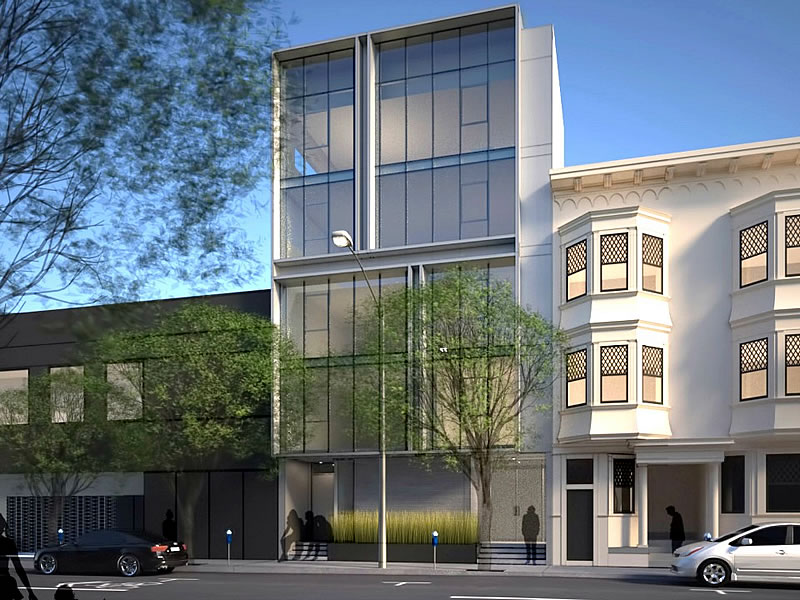 As proposed, a high-end, eight-unit development designed by Edmonds + Lee will rise up to five stories on the Hayes Valley parking lot parcel at 311 Grove Street, with an inner courtyard between the two four-unit buildings which will front both Grove and Ivy Streets.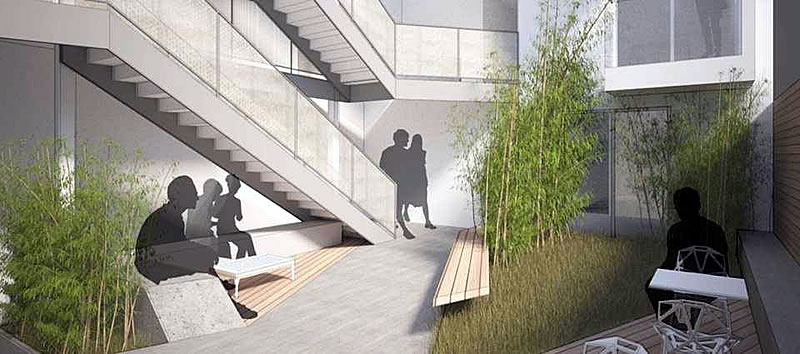 But as required by San Francisco's Planning Code Section 134, developments within the area require a rear yard setback and active uses on the ground floor.
And while residential uses are considered "active" if they are individual walk-up units that provide direct pedestrian access to a public sidewalk, the proposed development's units facing Ivy Street do provide direct access to the street.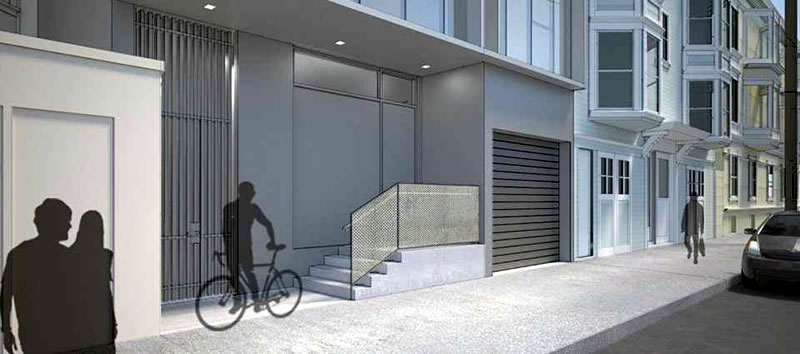 As such, the DM Development team is seeking a trio of variances to allow the development to move forward as proposed, counting the courtyard as the de facto rear yard. And if approved, the team hopes to have the eight 311 Grove Street condos ready for occupancy in 2018, with four underground parking spaces and a rooftop terrace with city views.