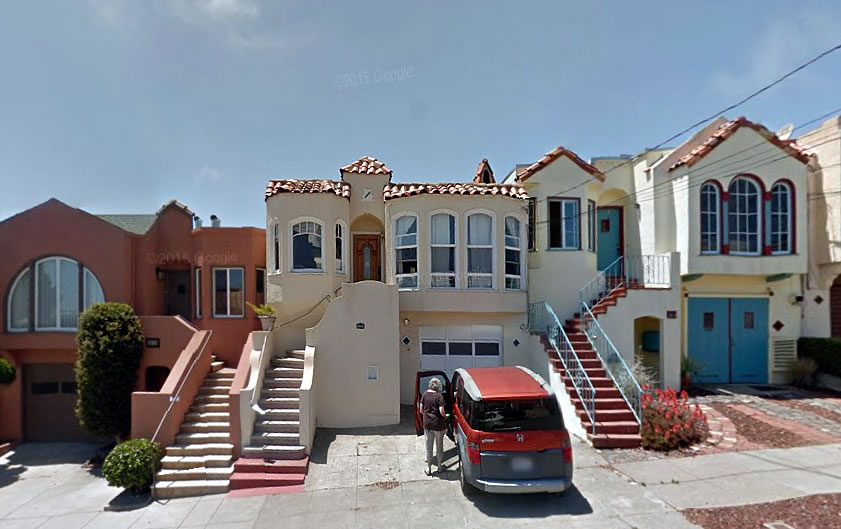 A real estate agent purchased 2523 34th Avenue, which was listed as a two-bedroom Parkside home with an (unwarranted) two-bedroom in-law unit on the ground floor, both of which were tenant occupied, for $850,000 this past October.
Within a few days, an anonymous complaint was filed with the City, reporting a "suspected" illegal in-law on the ground floor of the home. And the new landlord was subsequently granted a permit to address the complaint and remove the in-law's kitchen while leaving the full bath and other rooms in place.
Four days later, a 60-day notice to move was served to the tenants of the in-law who have a signed lease, were never previously been told the unit was unwarranted, and from whom the previous landlord had collected rent for three years.
Now in the hands of San Francisco's Board of Appeals, if the permit, which was granted without the benefit of a notice to the tenants, is upheld, not only will the in-law tenants need to vacate, but the elderly couple in the unit above will lose their rent-controlled and protected tenant status as the building will legally return to being a single-family home.