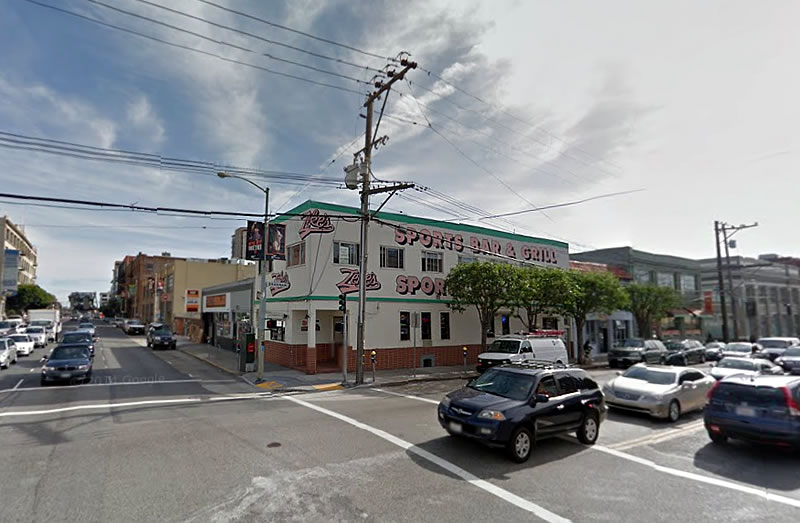 With the news that Zeke's Sports Bar & Grill has lost its lease and will be closing its doors this weekend making the rounds, the question of what's to become of its space at 600 Third Street remains an unknown.
The bar's Central Soma parcel at the corner of Brannan is zoned for development up to 65-feet in height but it's also designated "Service/Light Industrial" which is designed to protect and facilitate "the expansion of existing general commercial, manufacturing, home and business service, live/work use, arts uses, light industrial activities and small design professional office firms."
Service/Light Industrial zoning doesn't allow for general office or hotel use. And while a group or low-income housing development could be permitted as a Conditional Use, a traditional condo or apartment project could not.