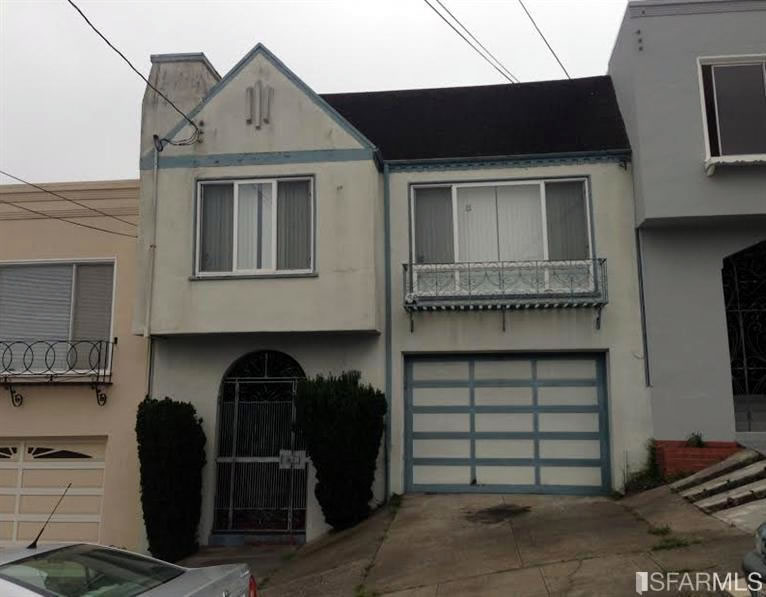 One of the nearly 100 homes listed for sale in San Francisco for which the asking price has recently been reduced, the three-bedroom, single-family Excelsior District home at 159 Dublin Street was foreclosed upon in 2013 with no bidders at $584,000 in cash on the courthouse steps.
Listed for $850,000 ($630 per square foot) this past August, the asking price for 159 Dublin has just been reduced to $679,900 ($504 per square foot). And according to the listing, the buyer will take possession at the close of escrow (although the lack of interior photos might raise a flag or two).
Including the property above, there are currently 94 single-family homes listed for sale in San Francisco for under a million dollars and 190 condos, not including new construction.