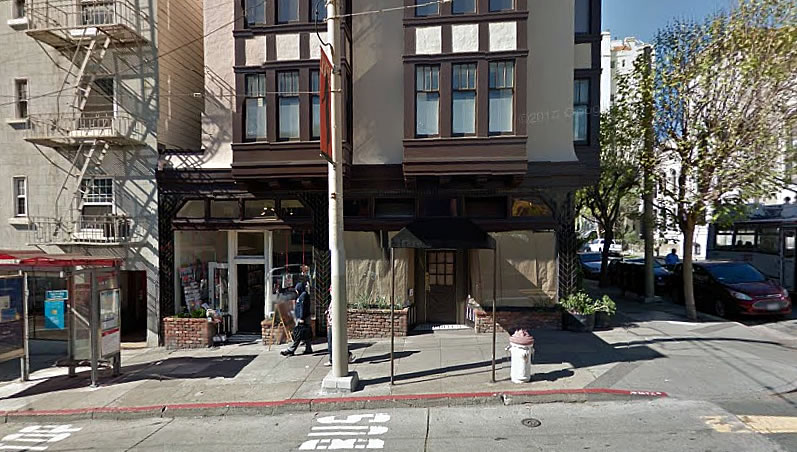 Blue Bottle Coffee is pushing forward with plans to combine the former Tully's Coffee and adjacent Juicy News storefronts on the southwest corner of Fillmore and Jackson into a single space and café which would serve treats baked off-site by Tartine as well.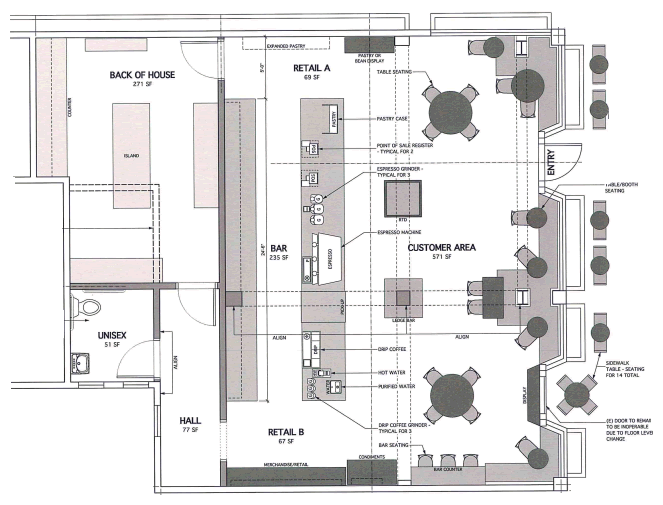 Standing in the way of Blue Bottle's plans, however, is Section 718.44 of San Francisco's Planning Code which does not permit the establishment of new Formula Retail restaurant uses within the Fillmore Street Neighborhood Commercial District.
Tully's pre-dated the existing formula retail controls and was grandfathered as a "nonconforming" operator.  As such, Blue Bottle is seeking permission to assume Tully's nonconforming designation and expand. And if the plan is approved, café construction will take around a month to complete, not including a seismic upgrading of the overall building which could occur at the same time and delay an opening.
The Planning Commission hearing to decide Blue Bottle's Fillmore Street fate has been scheduled for October 15.