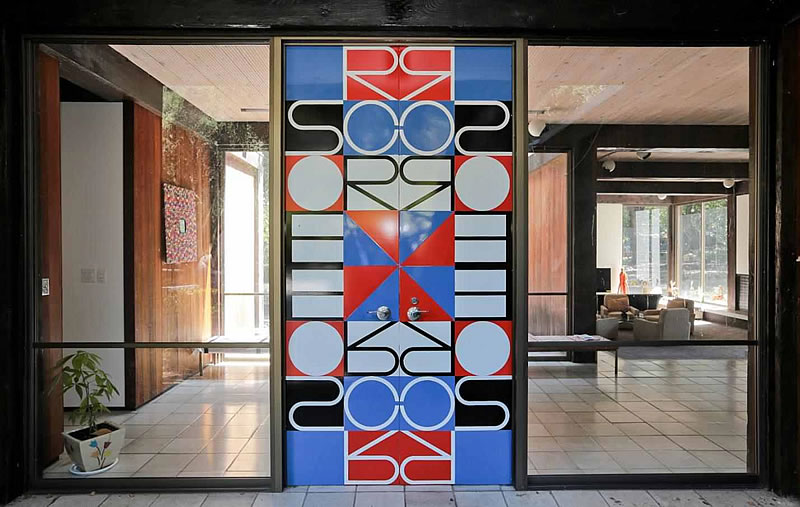 The mid-century home at 568 Mountain Home Road in Woodside was designed by Don Knorr in 1969 and the front doors by Alexander Girard, both of whom were friends of the owner who passed away in 2012.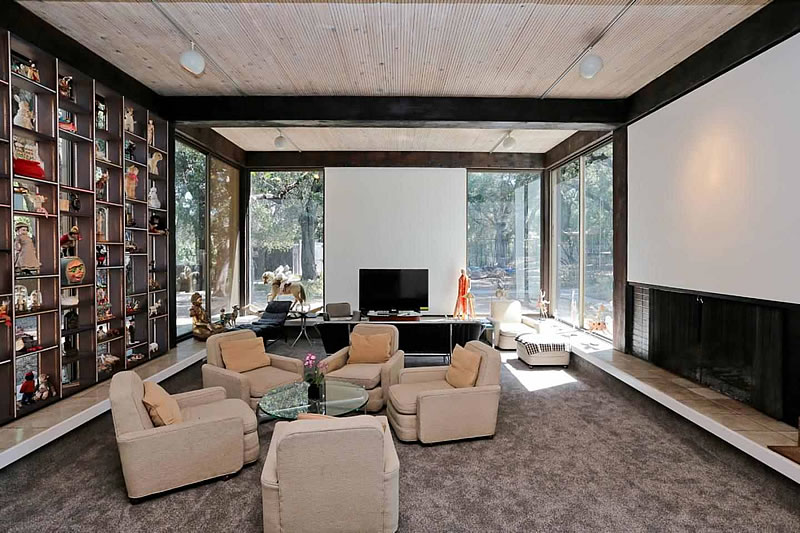 In addition to the main residence, the 3-acre property includes a guest house, studio apartment and pool house.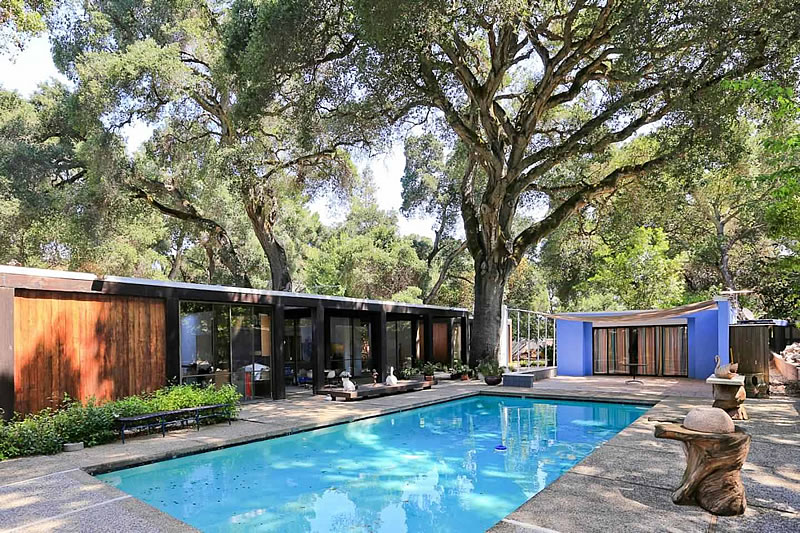 Having been a rental for the past couple of years, the home has just hit the market for the first time listed for $7.2 million and noting: "You may want to restore this award winning Don Knorr mid-century contemporary or build your new estate property (verify with Town of Woodside)." At the very least, please save the doors.