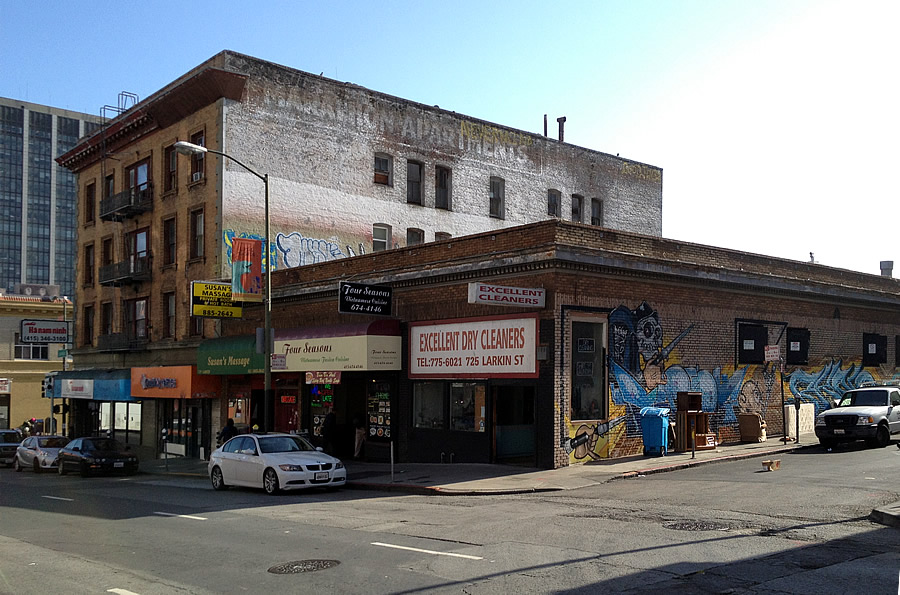 Speaking of revitalizing the Tenderloin, developer JS Sullivan is quietly working on plans to raze the single-story Susan's Massage, Four Seasons restaurant and Excellent Dry Cleaners building at the corner of Larkin and Olive and raise an eight-story building with 42 condos over 1,400-square-feet of retail space and parking for 22 cars across the 719 Larkin Street site.
Larkin Street from McAllister to Geary is one of the nine "Action Zones" at the heart of the City's "game changing" strategy for revitalizing the Tenderloin, Central Market and Sixth Street.
The game-changing strategy for the Larkin Street Action Zone: enhance the visibility of Little Saigon as a Vietnamese-oriented cultural district, which includes providing "focused business retention services" to Larkin Street businesses backed by the Little Saigon merchants association.