While the threat of both legislative and ballot-driven housing moratoriums loom, plans to raze the majority of the Mission District block bounded by Bryant, 18th, Florida and 19th Streets and build nearly 300 units of housing across the site could be approved by San Francisco's Planning Commission in three weeks time.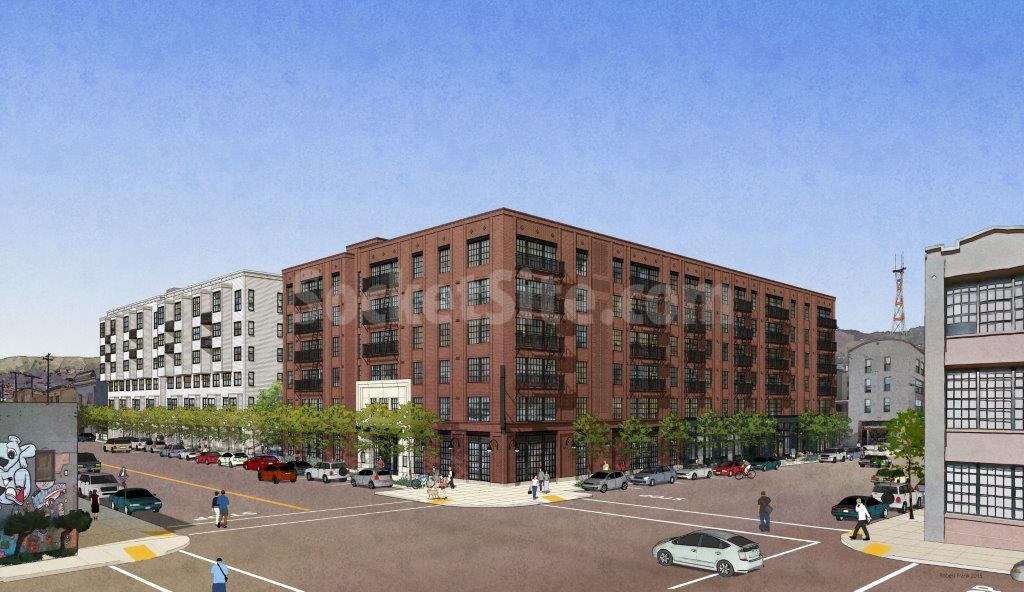 As we first reported about the proposed 2000-2070 Bryant Street project last year, the development would level the existing 2000-2070 Bryant Street buildings, including the former CELLSpace turned Inner Mission and Flats Cafe, along with the buildings at 2815 18th and 611 Florida, clearing the way for a six-story development with two distinct architectural styles; 274 apartments; 5,100 square feet of retail space; and parking for 160 cars and 274 bikes.
While the proposed development would add roughly 244,000 square feet of residential space to the neighborhood, it would also result in the loss of roughly 47,000 square feet of Production, Distribution and Repair (hence the wording of the proposed legislative moratorium).
And as proposed, 16 percent of the project's dwelling units (which rounds up to 44) would be designated as below market rate (BMR) rentals and located within the development rather than offsite.
The Planning Commission hearing for the development is currently scheduled for June 18 at noon.