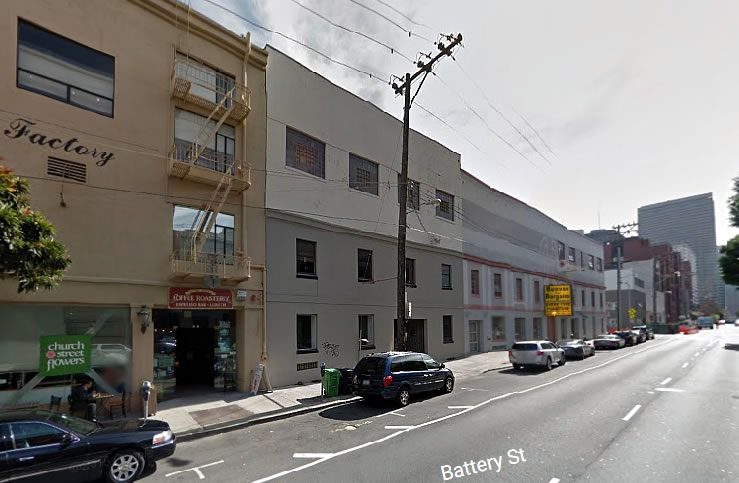 San Francisco's Museo Italo Americano, the first museum in the United States devoted exclusively to Italian and Italian-American art and culture, is working on plans to move from its space in Fort Mason to the edge of North Beach, with designs to renovate and expand the former Designer's Choice Furniture warehouse at 940 Battery having been drawn.
As proposed, a fourth floor would be added within the existing envelope of the warehouse and a partial fifth floor would be added atop. The first two floors and rooftop would house a new 29,000-square-foot Museo, while the third and fourth floors of the building would become 11,500 square feet of office space.
Plans to convert the Battery Street building into twelve live/work lofts were proposed back in 1991 but were appealed and never completed. Plans to convert the adjacent Busvan for Bargains building at 900 Battery into office space was proposed in 2013 but then withdrawn.