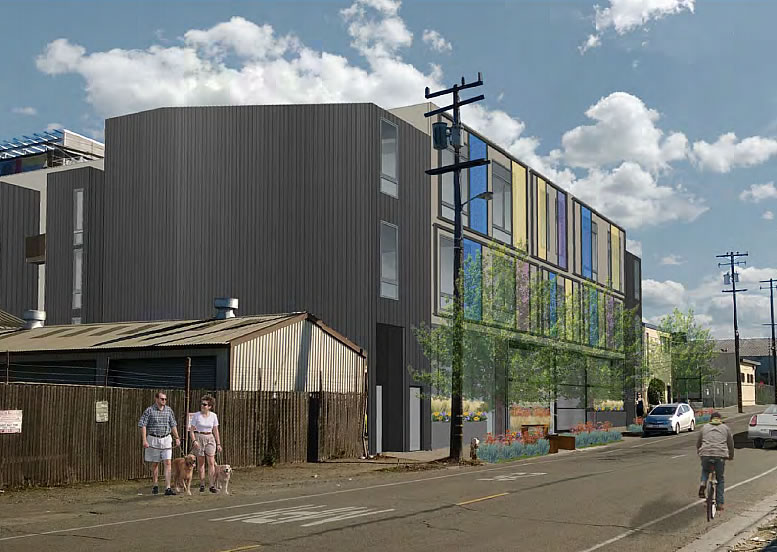 The permit to demolish the former Municipal Animal Shelter at 2013 Second Street in Berkeley has been issued.  And if approved, a four story building with 19 live/work lofts dedicated to "Arts and Crafts" uses will rise on the site a few blocks from the Fourth Street retail corridor.
As designed by San Francisco's Levy Design Partners, the units feature large windows and high ceilings "to provide sufficient workspace for light industrial 'maker' uses" and have been finished with resilient materials, such as concrete floors and metal panels.
The lofts average 1,100 square feet apiece, with a ratio of 60% work area to 40% live area as required by Berkeley's Live/Work Zoning Ordinance. Occupants of the units would be required to obtain a City of Berkeley Business License in one of the permitted Arts and Crafts Uses (which doesn't currently include "app development" as an art).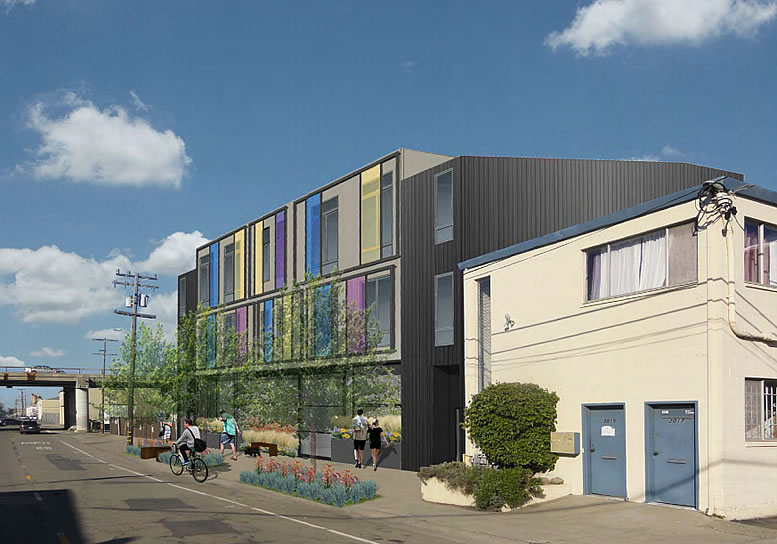 The development's proposed lobby has been designed to function as a gallery for residents' art and a ground floor garage would provide parking for 19 cars, with 18 rotating stacker spaces and room for 19 bikes.
Slated to be reviewed by Berkeley's Zoning Adjustments Board this week, Berkeley's Planning Department is recommending the project be approved as proposed.  The West Berkeley Area Plan, which was adopted in 1993, precludes a traditional residential project from being built on the site.