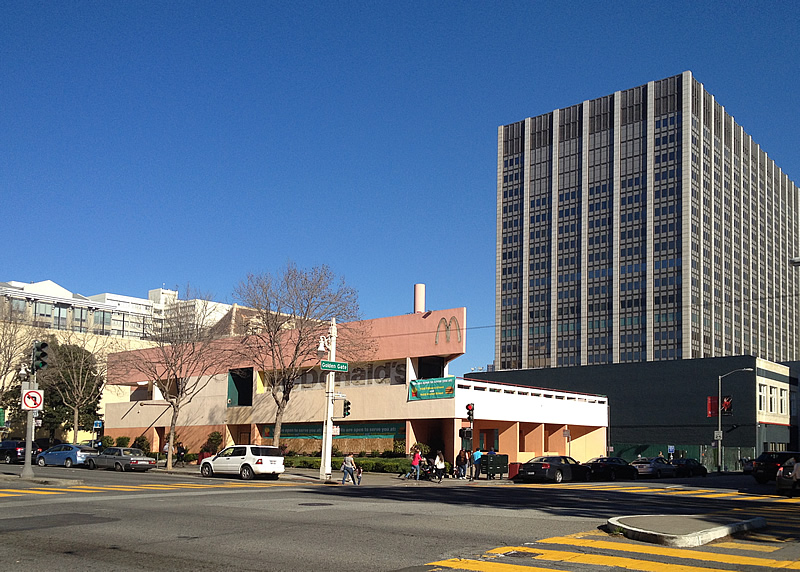 The long-standing McDonald's at 600 Van Ness Avenue which was built in 1978 has been abruptly boarded up and stripped of its original signage.  While the plan for the parcel has yet to be filed with Planning, the site is zoned for development up to 130-feet in height.
Plans for a 13-story building to rise on the site, with 144 units of senior housing over parking for 173 cars and a 10,000-square-foot commercial space, were approved and permitted nearly two decades ago, but those plans were never executed and expired.
Keep in mind that McDonald's owns the site and the aforementioned development plans specifically included allowances for "fast food" and drive-up uses related to the commercial space.  In other words, it's entirely possible that McDonald's is planning to return to the site at the base of any new development.