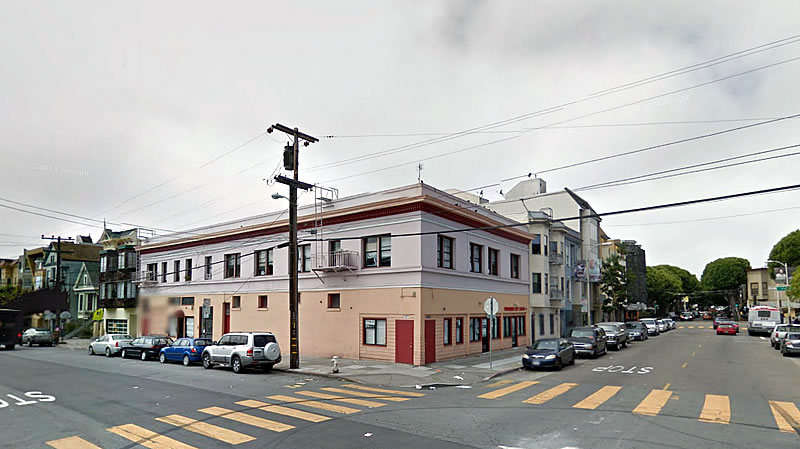 The operators of the 16-room "Utah Hotel," which is not to be confused with the Hotel Utah, are currently paying $6,000 a month in rent for the entire top floor of the 10,000-square-foot building on the southwest corner of 24th and Utah in the Mission.
A true single-room occupancy (SRO) operation with three shared restrooms and two baths for the sixteen bedrooms on the second floor, the hotel and its residents would be a challenge to displace.
But with the property having just hit the market listed for $8.8 million and touting an "excellent opportunity with tremendous potential," it doesn't mean the sellers aren't hoping to to snag a buyer who's willing to attempt a conversion of the top floor into something more akin to a tech commune, or at least a development that's priced that way.