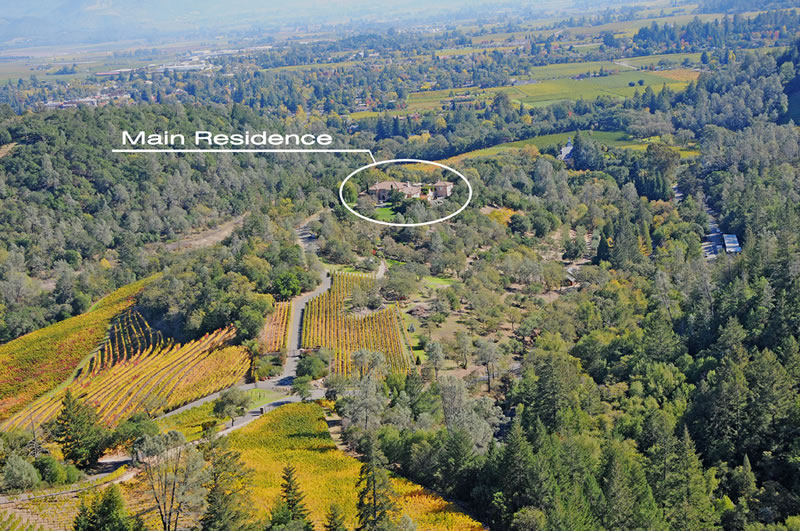 After selling their tech company in 1997, Perry and Carolyn Butler purchased 40 acres in St. Helena, planted vines and built a 9,600 square foot villa, and founded Juslyn Vineyards on the Spring Mountain estate.
One of the largest private residences in Napa Valley, the villa at 2900 Spring Mountain Road includes 6 bedrooms, 7 fireplaces, a chef's kitchen with copper hood, and a requisite wine cellar (with adjacent tasking room) below.
A guest casita and outdoor kitchen, complete with a wood-fired pizza oven, sit by the pool.
And of course, there's a pad for the helicopter as well.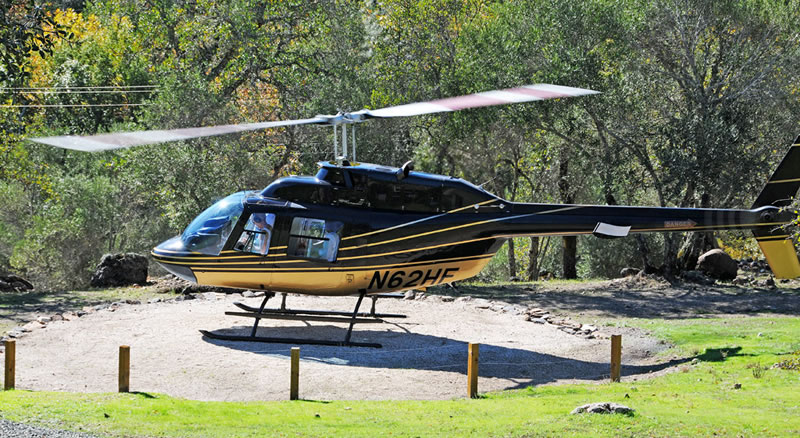 Having just hit the market listed for $18,800,000, the price for the estate doesn't include the Juslyn Vineyards label nor $5-6 million in inventory, but the brand and barrels are being offered for $9.5 million more.