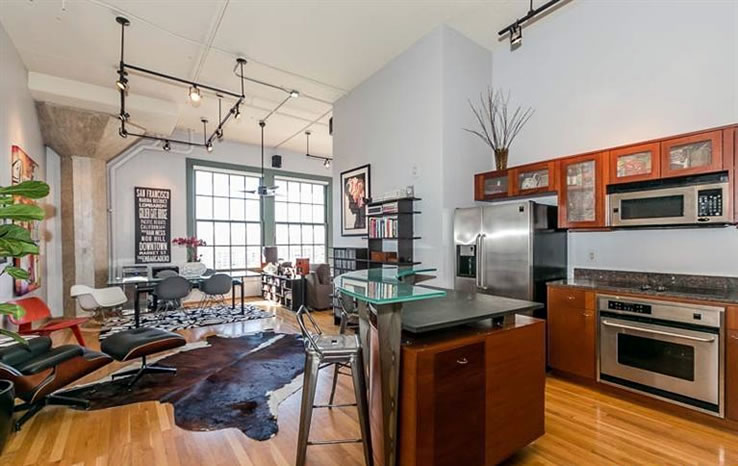 Listed for $1.399 million this past March, the two-level penthouse unit #807 atop The Marquee at 151 Alice B. Toklas Place (a.k.a. the former Cadillac building or AMC Van Ness) ended up selling for $1.25 million in June.  And in July, the condo briefly returned to the market listed for $1.249 million but was quickly withdrawn from the MLS.
Officially relisted for $1.299 million in August, the list price for the penthouse was reduced to $1.23 million last week and the 1,507 square foot unit with parking for two cars, a  wood burning fireplace in the bedroom, and a rather unique private outdoor patio remains active and available.
Listed for $995,000 in February of 2011, the penthouse sold for $800,000 that October having previously traded for $899,000 at the end of 2004.