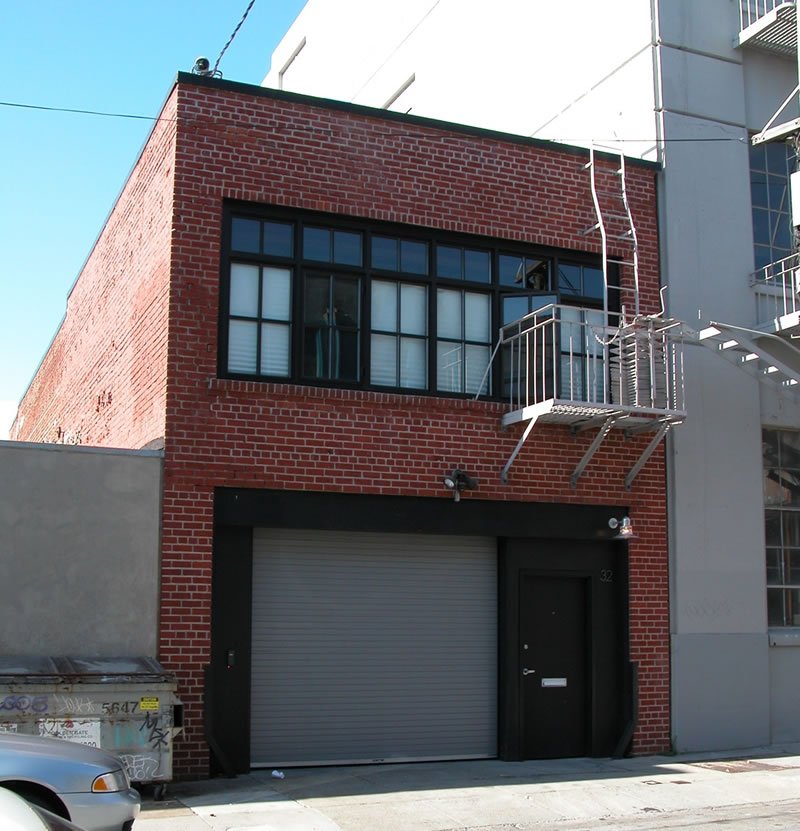 While currently only permitted for office use, the 2,760-square-foot brick and timber SoMa warehouse at 32 Heron Street has been seismically retrofitted and outfitted with two bedrooms, a designer kitchen, hardwood floors and a two-car garage behind the roll-up door which is just down the street from the LEVYdance studio.
On the market for $1,495,000 in 2007, the warehouse failed to sell and has since fallen into foreclosure.
And this afternoon, 32 Heron is scheduled to hit the courthouse steps in San Francisco with an anticipated opening bid of $1,026,977.