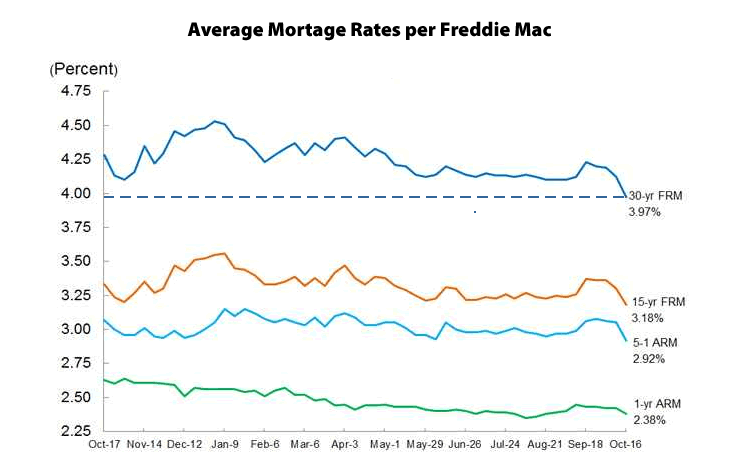 The average rate for a conforming 30-year fixed-rate mortgage has dropped from 4.12 percent to 3.97 over the past week, the first time it has been under 4 percent in over a year, and the lowest rate since June of 2013 when it averaged 3.93 percent.  And it's a move which shouldn't have caught any plugged-in people by surprise.
Growing concerns about a slowdown in global growth, a stronger dollar, and continued weakness in the overall housing market despite cheap money, money which has been getting cheaper by the day, has been driving the drop in rates by way of a flight to safety and speculation that the concerns will cause the Federal Reserve to delay any increase in rates.
Having averaged around 6.7 percent over the past twenty years, the 30-year rate hit  a three-year high of 4.58 percent in August 2013 and an all-time low of 3.31 percent in November 2012.