With new gold fixtures, marble countertops and a La Cornue range in the completely reconfigured and remodeled kitchen, along with a new outdoor living room, complete with a television mounted over a gas fireplace and an "alfresco kitchen" (built-in grill and fridge), the Pacific Heights Victorian at 2111 Broderick Street has just returned to the market listed for $4,499,000 with 4,250 square feet of "lavish living space."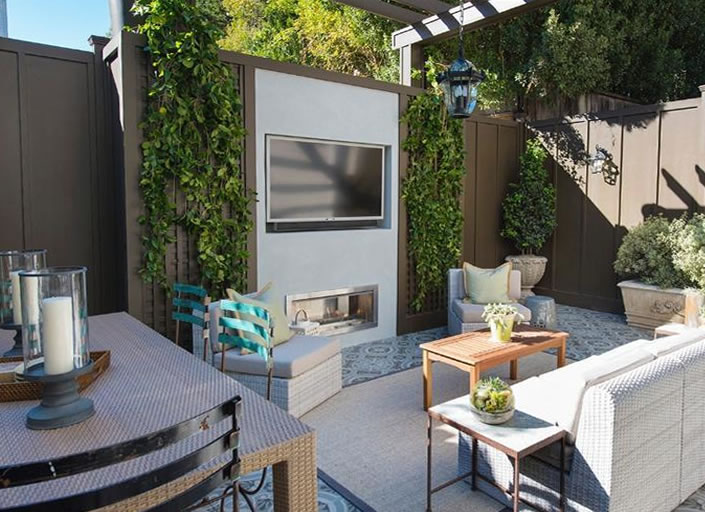 Purchased as a three-unit building for $2.6 million two months ago, you'll also find a newly remodeled and "opulent" master bath with clawfoot tub and curbless marble shower on the top floor of the home.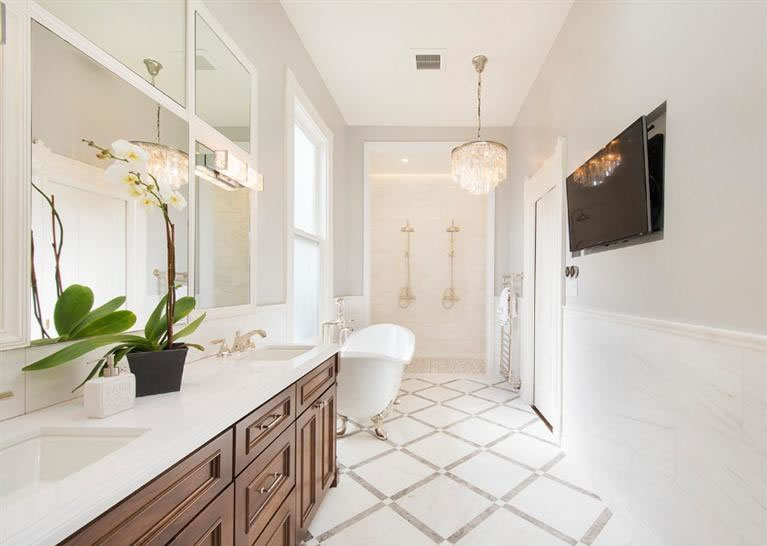 What we couldn't find, however, was any record of an approved unit merger or permits for the kitchen and baths.
UPDATE:  While the Planning Department's Property Information site doesn't include a record of a permit for a remodeling of the kitchen and bathrooms, it does exist and was issued on 8/14 (as correctly noted by a plugged-in reader).  And in fact, it was specifically issued for a remodeling of the kitchens and bathrooms in all three of the individual units (2109, 2109A, and 2111).