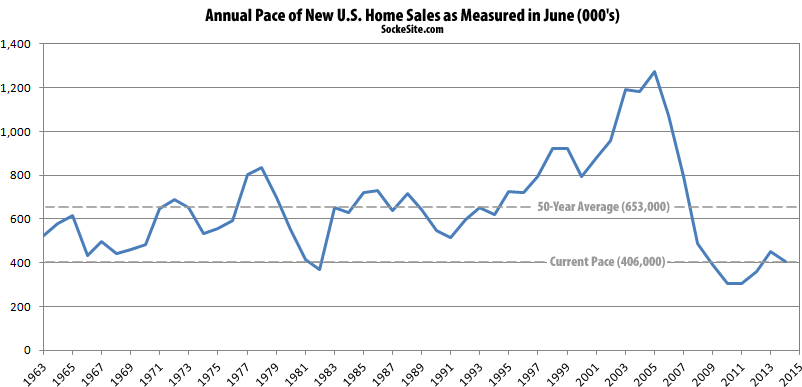 Despite a 12.3 percent downward revision to the estimated number of new U.S. homes sold in May, the largest downward revision on record, the seasonally adjusted annual pace of new single-family home sales in the U.S. fell to 406,000 in June, down 8.1 percent from May's revised pace of 442,000 and 11.5 percent lower versus the pace as measured in June of 2013.
At the same time, the inventory of new single-family homes for sale in the U.S. is 23.1 percent higher on a year-over-year basis and the greatest number of new homes are on the market (197,000) since 2010.
The pace of new single-family home sales as measured in June has averaged 653,000 over the past 50 years and peaked at 1,274,000 in 2005.